App designed as all-around stop for foreigners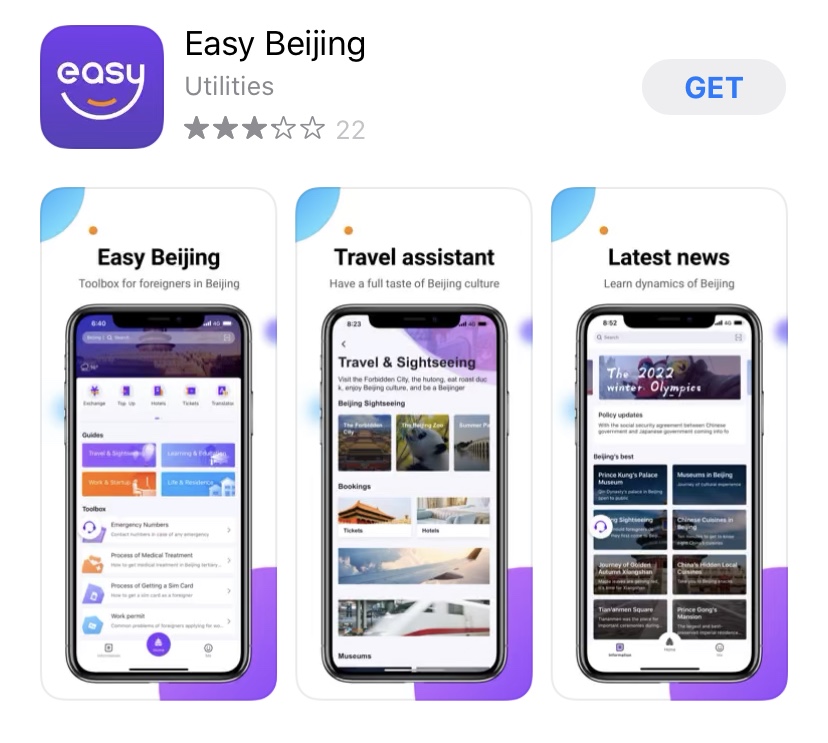 Foreigners in Beijing can get all-around domestic advice through a recently released app called Easy Beijing.
The app is designed to be a one-stop platform to provide policy information and services related to employment and daily life.
Developed by the Beijing Foreign Enterprises Service Corp, the app covers a raft of information typically needed by foreigners — job opportunities, getting through the paperwork maze and integrating into the daily life of the capital in real estate, education and social security.
Currently, the platform advertises 600 jobs with an annual salary of more than 300,000 yuan ($42,255) targeting overseas talent.