Samples of 131 kinds of products to be tested in campaign
A number of ministry-level departments, including those responsible for market regulation, commerce, and culture, have responded recently to issues of public concern.
Sample testing to focus on eight categories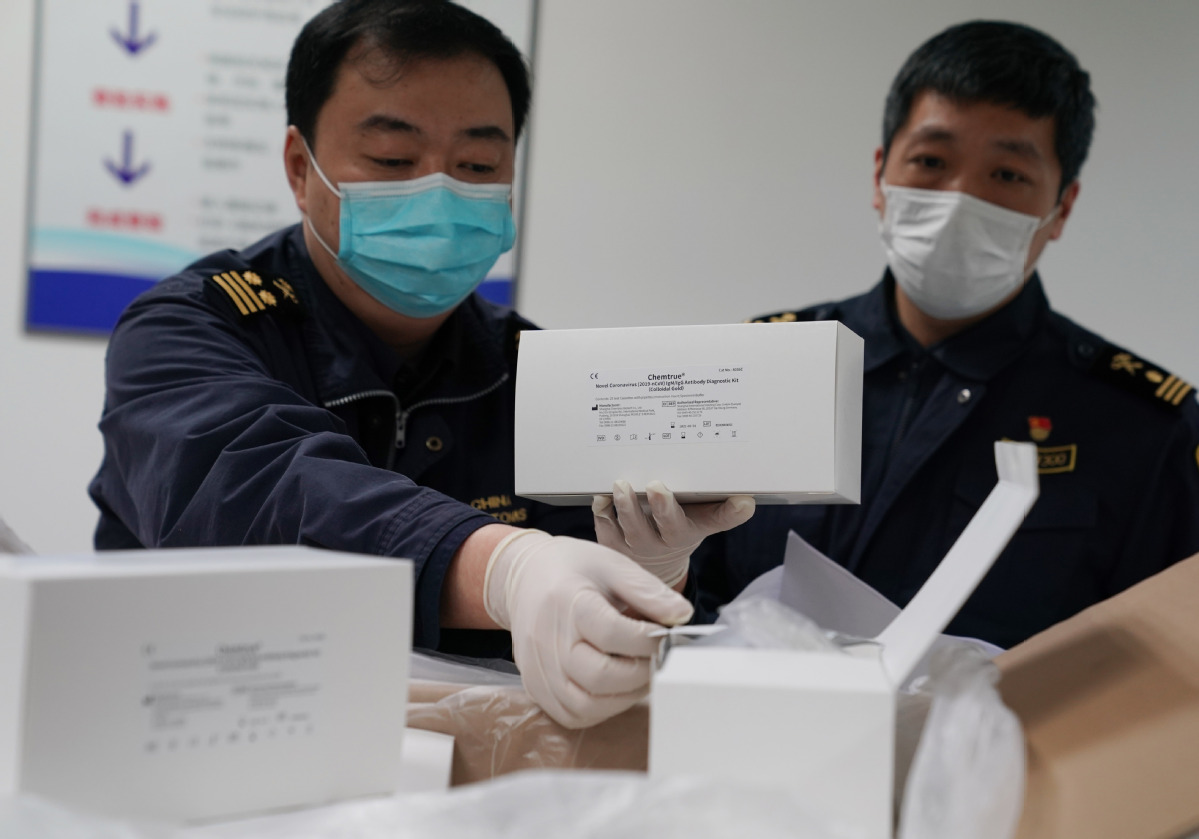 The State Administration for Market Regulation said it will test samples of 131 kinds of products for quality in this year's national sample test campaign.
The products are divided into eight categories, the first being daily-use and clothing products, including infant clothes, stationery for students, bed linen, leather jackets and suitcases.
The second is electronic products and home appliances, such as refrigerators, air conditioners, washing machines, loudspeakers, televisions and LED lights.
The third is light-industry products, which include gas stoves and water heaters, eye glasses, laundry detergents and bicycles.
The fourth is construction and decoration materials, such as cement, aluminum alloy extrusions and faucets.
Other kinds of products subject to testing include fertilizers, car seat belts and brake pads, power strips, electric cables, glass food containers, plastic milk bottles for infants and paper cups.
The testing of samples would focus on products whose quality is a matter of great public concern, the administration said, adding that it will publicize the test results and deal with any breaches detected.
Foreign investment up 11.8 percent in April
China utilized 70.36 billion yuan ($9.9 billion) of foreign investment in April, up 11.8 percent year-on-year, the Ministry of Commerce said.
The impact of the novel coronavirus outbreak saw the amount of foreign investment utilized in China in the first four months of this year fall 6.1 percent year-on year to 286.55 billion yuan, ministry spokesman Gao Feng told a news conference on Thursday.
But the high technology sector utilized 2.7 percent more foreign investment in those months than in the same period last year.
In terms of actual investment, countries participating in the Belt and Road Initiative invested 7.9 percent more in the first four months of the year than the same period a year ago, Gao said.
Actual investment from members of the Association of Southeast Asian Nations increased by 13 percent, while that from European Union countries dropped by about 29 percent.
The year-on-year increase in utilized foreign investment in April had several causes, Gao said, including policies China had adopted to boost foreign investment.
However, the country was under pressure to stabilize foreign investment and trade due to the serious global pandemic situation and sluggish transnational investment around the world, he said.
The ministry will follow decisions made by the Communist Party of China Central Committee and the State Council to improve service for foreign investors, implement relevant policies, and enhance the investment climate and investors' confidence in long-term investment in China, Gao said.
Theaters told to limit audience numbers
Theaters that are allowed to reopen should limit audience numbers to no more than 30 percent of seating capacity, the Ministry of Culture and Tourism said.
In a guideline issued on May 12, the ministry said theaters and other performing arts venues in areas with low risk of novel coronavirus transmission can put on small-scale commercial performances after obtaining permission from local Party committees and governments.
The venues should make audience members book their tickets in advance, and theaters should have audience members sit at least 1 meter apart from each other during shows, the guideline said. Actors should also keep a distance from each other.
Each venue will be allowed to open only one performance hall, and should strictly implement disease control regulations and make their own disease control plans, it said.
The venues should sterilize public areas twice a day-including stages, audience areas, dressing rooms, passages, entrances and exits-among other preventive measures, the guideline said.