Marathon man completes 4,500-km run to Tibet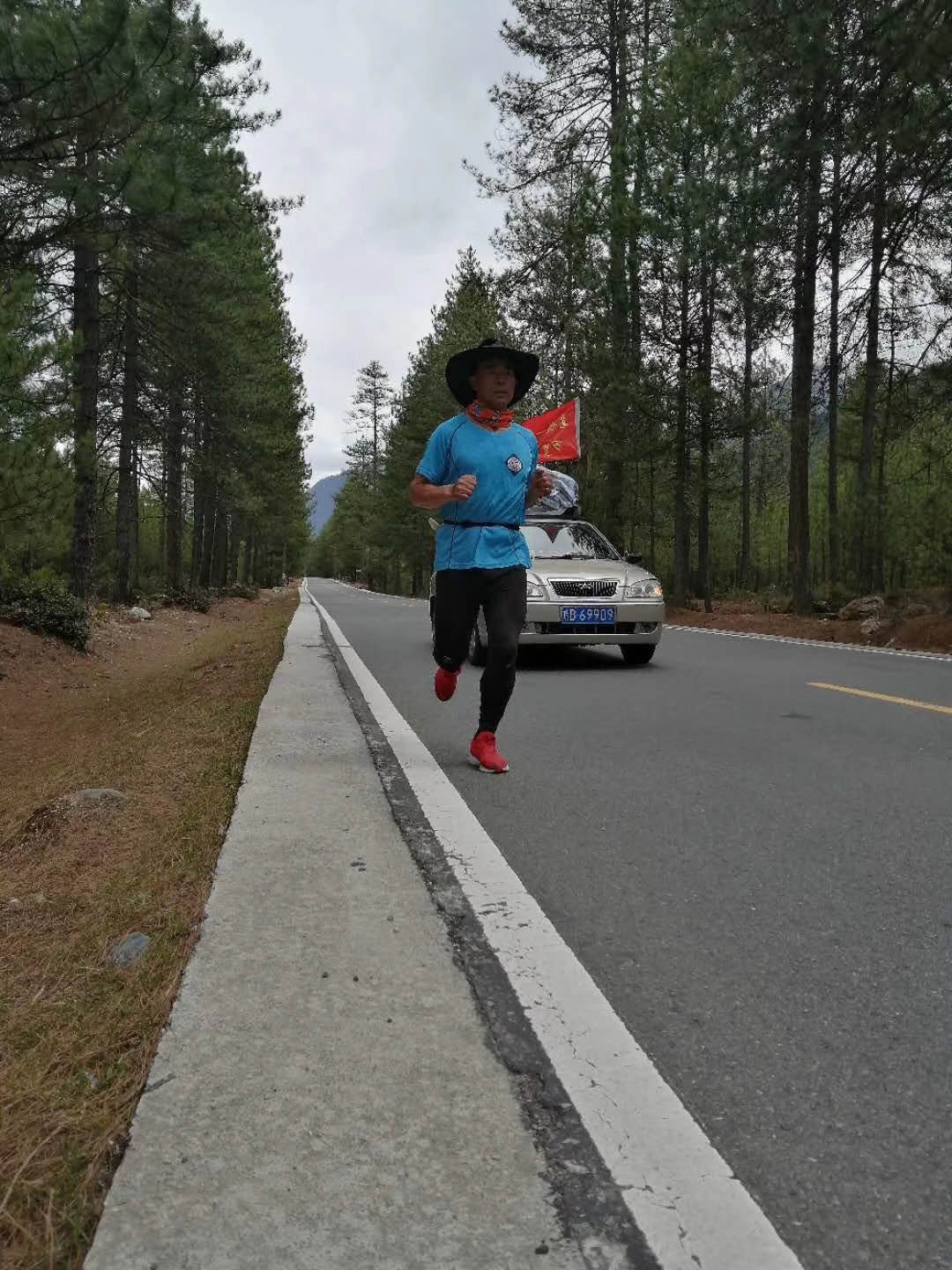 For Liu Zhenqian, 54, running from Zhejiang province in eastern China to the Tibet autonomous region in the country's southwest was not only a test of physical endurance, but also a chance to experience the ups and downs of life.
On the afternoon of May 6, Liu arrived in Lhasa, the regional capital, after a 4,500-kilometer journey that began in November. "Along the way, we went through the hardships caused by both nature and the novel coronavirus outbreak. The experience was just like life-full of twists and turns but with a bright ending," Liu said.
Born in Wuhu, Anhui province, Liu runs a costume design studio in Tongxiang, a city in Zhejiang.
A veteran ultramarathon runner, he got the idea of running to Tibet two years ago, but didn't have the opportunity until November when business was slow.
Liu said he is fanatical about running and hoped his adventure would encourage more people to adopt a healthy, active lifestyle.
His preparation for the journey included physical training and running several marathons.
He was also given financial support by the Wenzhou Chamber of Commerce, business associations and other runners.
Liu's wife and a friend accompanied him in a vehicle, cooking his meals and tending to his needs along the way.
The team set off from Wuzhen, Zhejiang, on Nov 17, and traveled on National Highway 319.
"I chose Wuzhen as the starting point because it is a charming ancient town in East China and has international recognition as the permanent site of the World Internet Conference," Liu said.
He planned to run a full marathon every day, about 42 kilometers, and arrive in Lhasa by March.
However, the novel coronavirus outbreak stalled his trip.