Xinjiang opens new museum in Hotan
Share - WeChat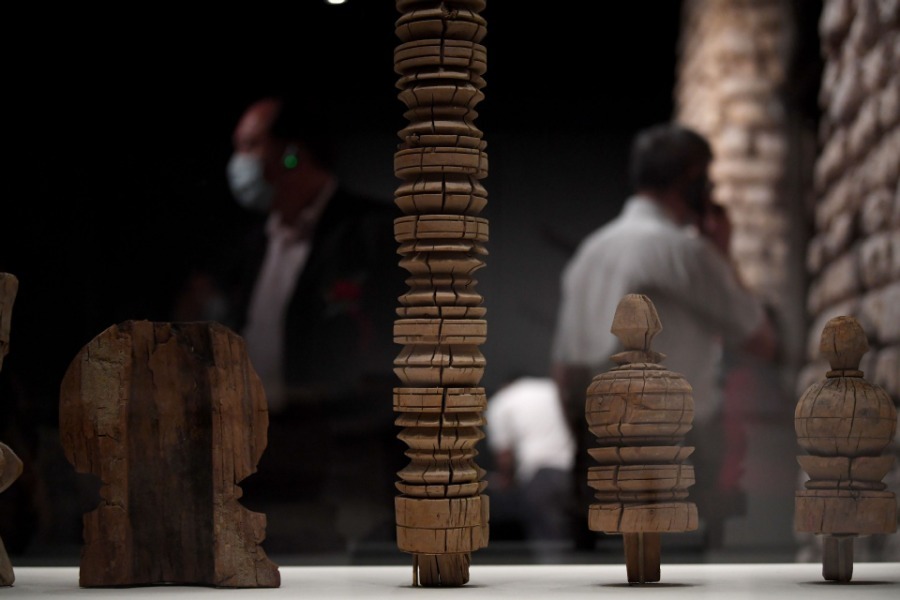 In 1995, archaeologists discovered the brocade in a tomb of Niya ruins in Minfeng County, Hotan Prefecture. The brocade was designated as a national treasure shortly after it was unearthed.
"There are five-star patterns and auspicious birds and animals. The words 'Five stars rise in the East, benefitting China' were woven between the patterns," explained Wang Xinyu, a guide with the Hotan Museum.
Yu Zhiyong, curator of the Museum of Xinjiang Uygur autonomous region, gave a special lecture in the Hotan Museum on the excavation and protection of the brocade as well as progress in its study.
Monday marks this year's International Museum Day with the theme of "Museums for Equality: Diversity and Inclusion."
Hotan Museum was built with assistance from the Beijing municipality, which is in pair with Hotan according to a pairing assistance program initiated in 2010 to support Xinjiang in building new infrastructure and promoting local development.