Rescuing early humans' legacy
Share - WeChat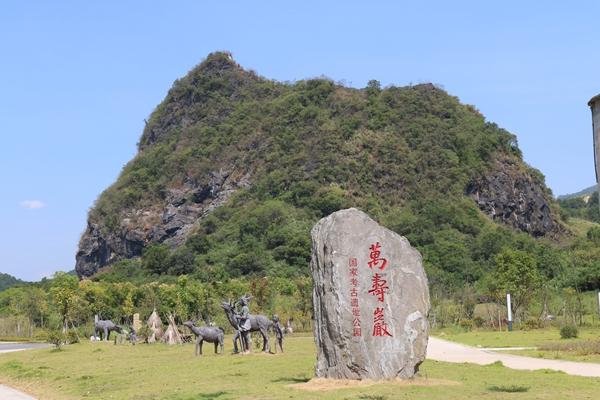 Paleolithic findings inside a cave complex in coastal China are shedding light in the understanding of how our species lived back then, report Wang Kaihao in Beijing and Hu Meidong in Fuzhou.
Wanshouyan, or "the rock of longevity", has lived up to its name over the ages. And it today provides insights into the lives of early humans in coastal China.
Discoveries of tools and animal bones in the caves that pock the Wanshouyan Hills site in Sanming, Fujian province, suggest human activity dating back to about 185,000 years ago.
The remarkable find has filled in a blank among excavations of Paleolithic life (2 million years to 10,000 years ago) in the province.
The site is regarded as a momentous discovery.
But it would have been wiped out if not for guidance issued 20 years ago. And at that time, it was just in time.
In early 2000, President Xi Jinping, who was then Fujian's acting governor, issued specific instructions for the site, saying the Wanshouyan caves' Paleolithic relics are a precious cultural-heritage resource.
"It belongs to not only us but also our future generations," he emphasized.
Most Popular