Netanyahu presents new Israeli power-sharing govt to parliament
Share - WeChat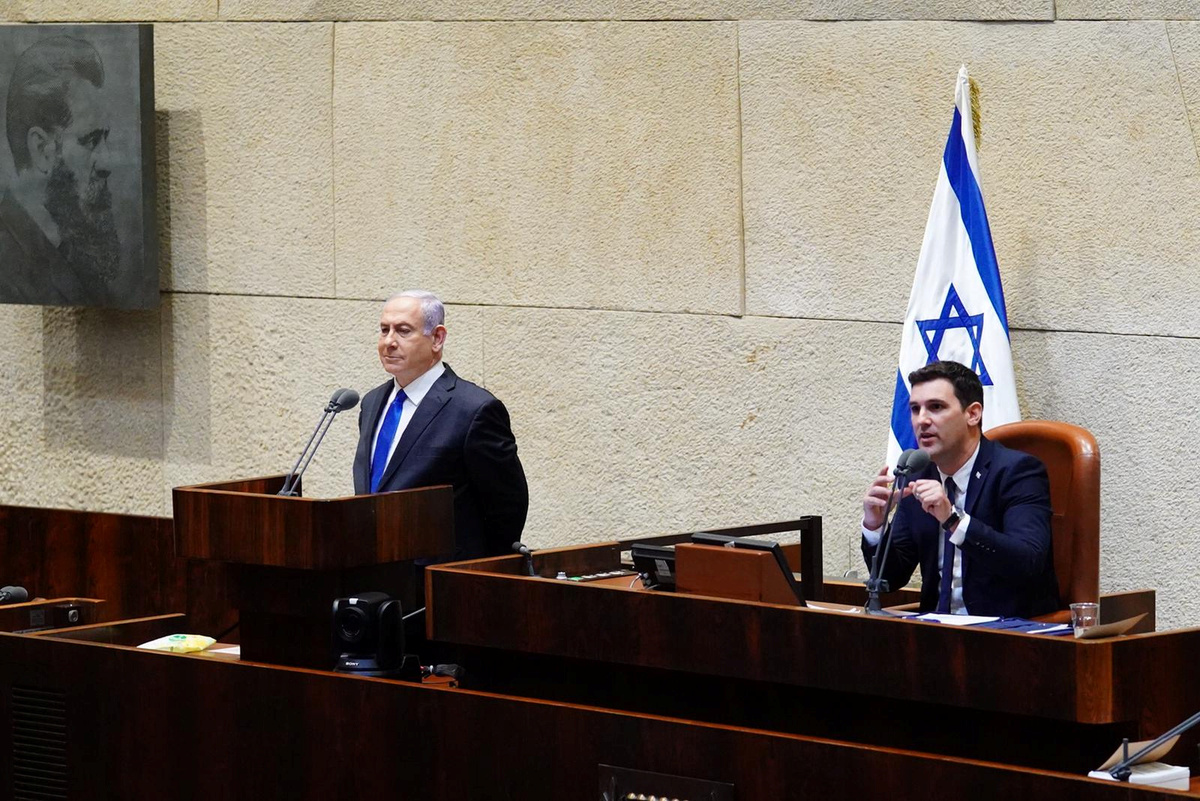 JERUSALEM - Israeli Prime Minister Benjamin Netanyahu presented his new power-sharing government to the parliament on Sunday, breaking one and a half year of political stalemate.
Under the power-sharing deal agreed in April, the right-wing leader will remain prime minister for 18 months before being replaced by his former rival Benny Gantz, leader of the centrist Blue and White party.
During the 18 months, Gantz, Israel's former military chief, will serve as defense minister and alternate prime minister, a title that has never existed before in Israeli politics.
"This is a national unity and emergency government," Netanyahu told parliament during his speech, citing the COVID-19 crisis and its economic impact.
"The public wants unity, and that is what it got," Netanyahu said, referring to widespread calls to avoid a fourth election after three rounds of inconclusive ones in about a year.
Reiterating his campaign promise to annex parts of the occupied West Bank, he said the Israeli law should be imposed on the West Bank, an area seized by Israel in the 1967 Middle East war and where the Palestinians wish to build their future state.
The new unity deal opens the way for Netanyahu to proceed with his annexation plan, which is almost certain to irk the Palestinians as well as most of Israel's European allies.
It is worth noting that the government's swearing-in comes just a week before Netanyahu's criminal trial over his suspected corruption.
Speaking after Netanyahu, Gantz said the inauguration of the government ends the "worst political crisis in its history."
Repeatedly interrupted by his former allies, now in the opposition, Gantz warned that the alternative to the government was "the brink of civil war."
With 36 ministers and 16 deputy ones, the new power-sharing government will be the largest one in Israel's history, a result of weeks of negotiation in an effort to please Netanyahu's coalition partners.
Yair Lapid, leader of the centrist party of Yesh Atid and leader of the opposition, slammed the size of the government, labelling the ongoing coronavirus epidemic "an excuse for a corrupt party at the expense of the taxpayers."
"There are fewer than 50 coronavirus patients on ventilators in Israel, but we have more ministers and deputy ministers than patients on life support," Lapid, Gantz's alley during the elections, told the parliament.
Netanyahu, 70, is Israel's longest-serving leader. He was first elected as prime minister in 1996 and has served three consecutive terms since 2009.
Netanyahu's trial on charges of bribery, breach of trust and fraud will start on May 27, but he denies any wrong-doing, slamming the allegations as part of "a witch hunt."