Passenger train service to resume partially in India after 51 days
Share - WeChat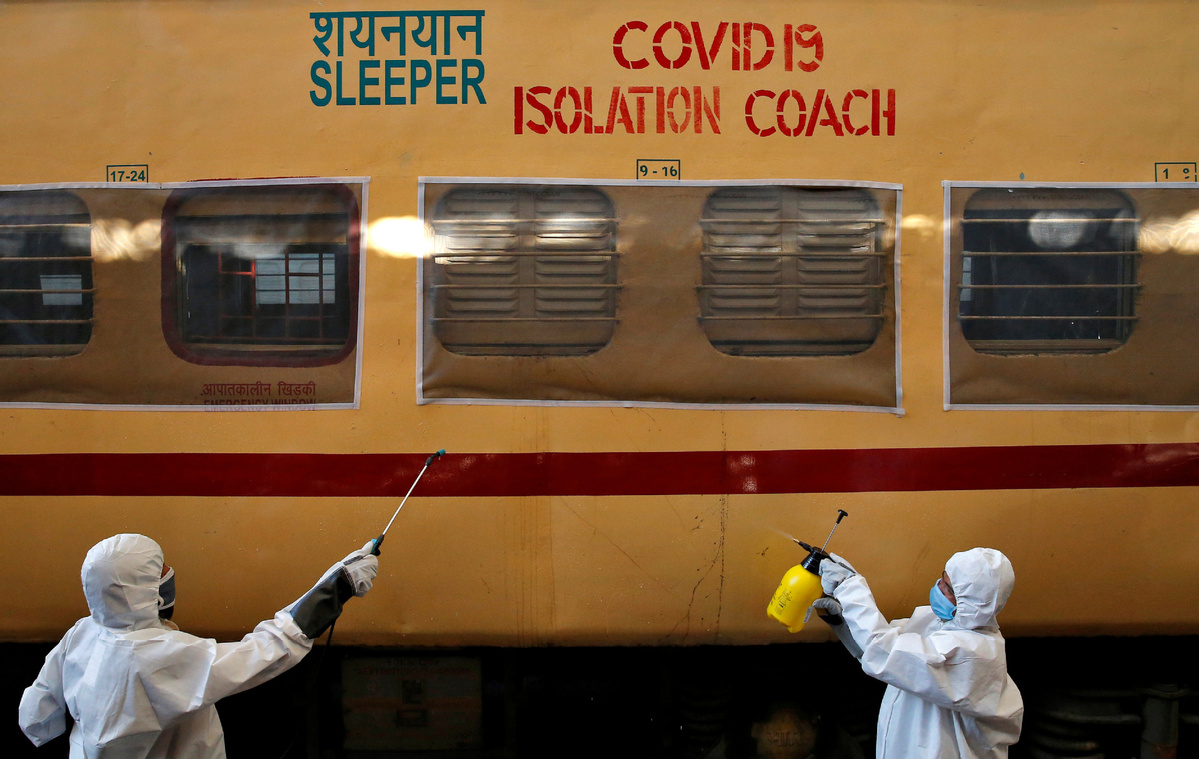 NEW DELHI - The passenger train service will resume partially in India Tuesday after 51 days, officials said.
The services will resume initially with 15 pairs of trains or a total of 30 journeys.
"The decision to ply the trains from today in a graded manner was taken in consultation with the ministry of health and family welfare and the ministry of home affairs," a senior railway official said.
The service has been resumed in addition to the special trains that are being run for transporting stranded persons since the beginning of this month.
Following this, additional services on new routes will be operated after determining the availability of trains.
The passenger railway service was suspended in India on March 22, following the outbreak of COVID-19. The move, according to officials, was taken in a bid to end the rush at railway stations and help break the chain of infection.
Bookings for 15 passenger trains started Monday evening.
Transport service including rail, road and air were suspended in March as a precautionary measure and was followed by the imposition of a nationwide lockdown.
The ministry said all passengers with valid tickets will be able to enter the station and have to wear face-covering. The passengers shall be compulsorily screened and only asymptomatic passengers will be allowed to board the train.
Authorities have also made it mandatory for passengers to download Aarogya Setu app in their mobile phones, before commencing their journey.
Aarogya Setu is an Indian COVID-19 tracking mobile application developed by the government of India.
Meanwhile, the number of COVID-19 cases in India Tuesday reached 70,756 and the death toll rose to 2,293.