HKSAR govt plans to overhaul liberal studies
Share - WeChat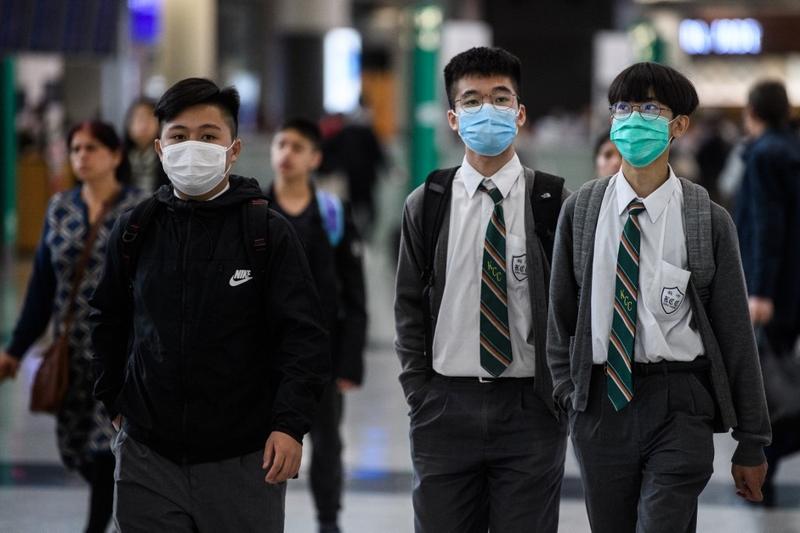 The Hong Kong government this year will review problems with liberal studies — a mandatory secondary curriculum in the city's schools — and provide methods to deal with issues in the coursework, the city's leader said.
In an interview with Chinese-language newspaper Ta Kung Pao published on Monday, Hong Kong Chief Executive Carrie Lam Cheng Yuet-ngor said it is unacceptable that education has turned into "a chicken coop without a door" — a teaching free-for-all.
The education community should not be an unsupervised sector, and problems that have emerged in the sector must be addressed, Lam said.
Lam pledged that the government will "provide the public with an answer this year on how we will improve liberal studies".
The mandatory curriculum, also a core subject of the city's college entrance exam, the Hong Kong Diploma of Secondary Education (HKDSE) test, has long been criticized for misleading young people in the city and leading to mass involvement of them in violent activities during the prolonged social unrest that started last year.
In addition to the liberal studies, the government will keep a close eye on other subjects, such as Chinese and English, to prevent them from being "infiltrated", Lam said.
To avoid these problems, the Education Bureau of the SAR government should not be the only "gatekeeper", Lam said. It is the responsibility of school sponsors and administrators to ensure that students are not led astray, she added.
Liberal studies, or "general education", became a compulsory subject in the HKDSE curriculum in 2009. Hong Kong students usually need to achieve a grade of at least 2 on a scale of 0 to 5 to be admitted to Hong Kong's universities.
However, complaints accumulated as liberal studies textbooks were reported containing biased contents, and even hatred and malicious remarks from liberal-studies teachers.
A textbook from one publisher, for instance, features current contentious issues, including a chapter aimed at fostering critical thinking, which encourages students to "occupy the playground" to show their objection to too much homework.
Ip Kwok-him, a member of the Executive Council, stressed that liberal studies "must be reformed".
The initial purpose of the course was to enable students to analyze different ideas and issues and foster critical thinking, he said. Over the past decade, however, many young students appeared to have lacked the basic ability to distinguish between right and wrong; some even had little awareness of the rule of law and public order, as at least thousands of them were involved in violent movements that disrupted society, Ip said.
Police Commissioner Chris Tang Ping-keung revealed on May 5 a noticeable trend of juveniles getting involved in criminal activities, at the Panel on Security of the Legislative Council to brief on the law and order situation in Hong Kong in 2019. He said that 41 percent of the 8,001 people arrested had been students. Since December, the number of secondary students arrested has exceeded that of college students, he added.
In addition to the liberal studies reform, Ip suggested establishing extra learning projects for the young generation to supplement them with knowledge of Chinese history and the contemporary situation.
Tang Fei, principal of Heung To Secondary School (Tseung Kwan O), acknowledged that liberal studies currently fails to provide proper guidance in values education. This could mislead some students to make wrong decisions when facing complicated social issues, he added.
Tang suggested that the Education Bureau give all the stakeholders involved, including parents, the opportunity to express their views on the curriculum design and education reform.
In addition to the Education Bureau, Tang agreed that schools need to strengthen regulation and supervision on teachers and curriculum contents in case students are misled by false and one-sided information taught in classes.
Lawmaker Leung Che-cheung agreed. He said that liberal studies requires teachers to present various perspectives on social issues in order to foster critical thinking among students.
However, some teachers had used the course to publicize their personal political stances. It then turned out that the students often received only one-sided political views in the classroom, and sometimes even blatant insults to the city's law enforcement, Leung said.
The Education Bureau must monitor and stop such improper guidance, or the reputation of Hong Kong's education will be adversely affected, he said.