WHO says slow easing of lockdowns paramount
Share - WeChat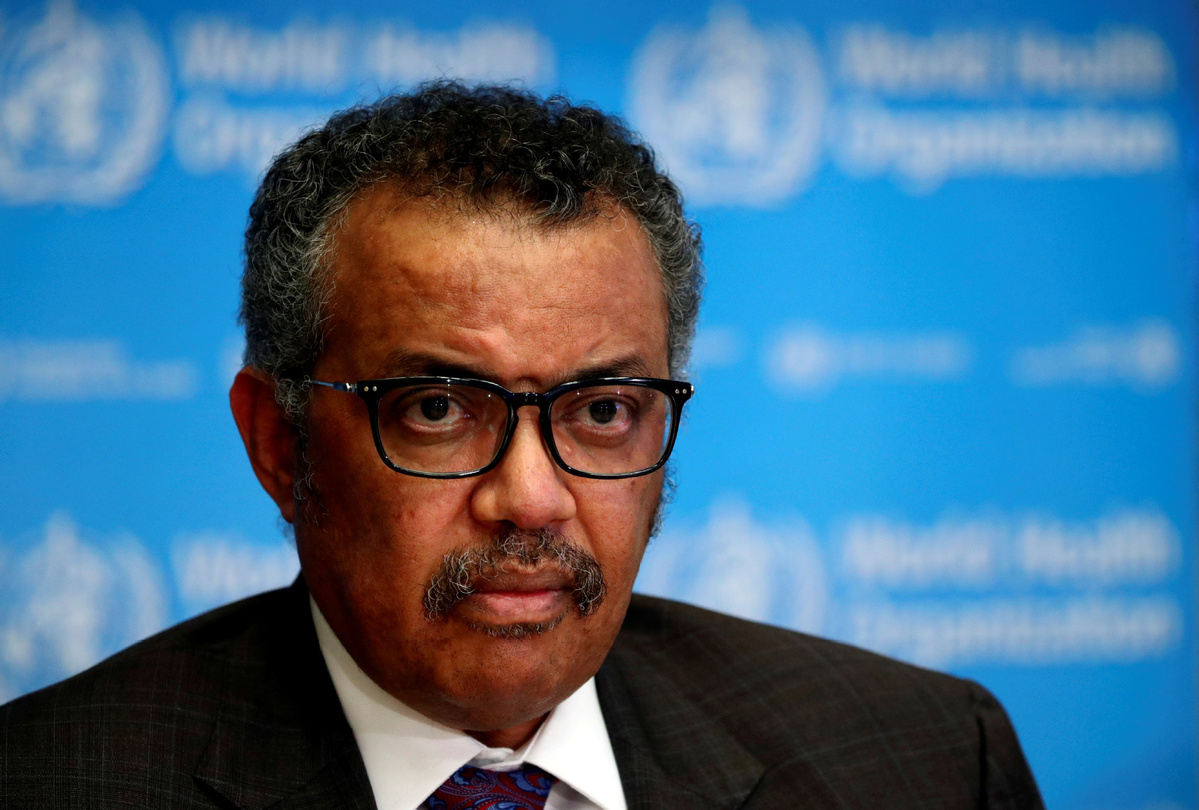 The World Health Organization said on Monday that a slow, steady easing of lockdown measures will be key in stimulating economies while keeping a vigilant eye on the novel coronavirus.
The organization, known as the WHO, had received reports of more than 4 million cases of COVID-19 across the world by Monday.
The WHO's director-general, Tedros Adhanom Ghebreyesus, said many countries have used the lockdown time to ramp up their ability to test, trace, isolate, and care for patients, which he said is the best way to track the virus, slow the spread, and take pressure off the health systems.
"The good news is that there has been a great deal of success in slowing the virus and ultimately saving lives," he said from Geneva during a virtual news conference while noting that strong lockdown measures have come at a cost, with serious social and economic impact and a detrimental effect on many people's lives.
"To protect lives and livelihoods, a slow, steady lifting of lockdowns is key to both stimulating economies, while also keeping a vigilant eye on the virus, so that control measures can be quickly implemented if an upswing in cases is identified," he said.
In addition to its earlier criteria for lifting lockdown measures, the WHO published further guidance on the weekend to address the issue.
Countries or cities should ask themselves whether the epidemic is under control, whether their healthcare system is able to cope with a resurgence of cases that may arise after relaxing certain measures, and whether their public health surveillance system is able to detect and manage cases and their contacts, and identify a resurgence of cases, according to the new WHO guidance.
Tedros said these three questions can help determine whether a lockdown can be released slowly or not. However, he cautioned that even with three positive answers, releasing lockdowns is "both complex and difficult" and cited a resurgence of cases in the Republic of Korea, in Germany, and in the Chinese city of Wuhan after some lockdown measures were lifted.
"Fortunately, all three countries have systems in place to detect and respond to a resurgence in cases," Tedros said.
The WHO also released new guidance on the weekend regarding both school and work places reopening.
On the subject of children going back to school, the WHO said decision-makers should reflect on a number of key factors that include having a clear understanding about current COVID-19 transmission and severity of the virus in children, considering the epidemiology of COVID-19 where the school is geographically located, and having the ability to maintain COVID-19 prevention and control measures within the school setting.
On Monday, all shops in Belgium were allowed to open again after a lockdown that lasted nearly two months.
Fast fashion and retail shops were among the main draws for shoppers, with long lines spotted outside some stores, the Brussels Times reported on Monday.
"It is not very encouraging for a second phase," Health Minister Maggie De Block said of the latest easing of lockdown measures as she watched images of queues forming early on Monday morning in front of large commercial signs.