Eastern gardens grow West
Share - WeChat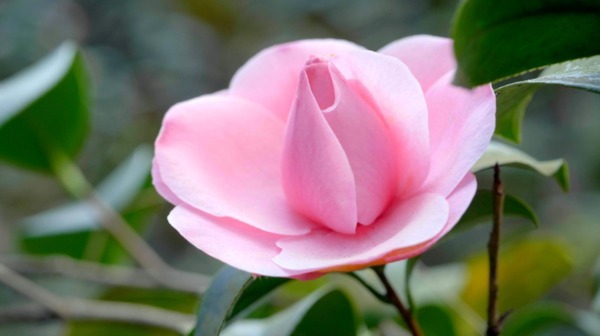 In China, flowers offer splendid sights in parks, inspire poetry and are used to make tea and food. In addition, flowers have gone across raging seas to create their own legends in some of Europe's most prestigious gardens.
The five-episode Chinese documentary series, The Signature of Flowers, which ran on CCTV-1 and CCTV-9 from May 1 to 5, revisits the historical chapters about some plants from China taken overseas a few centuries ago, and traces the latest discoveries by top domestic botanists.
As the country's first such horticulture documentary, the production was shot over two years, with its crew traveling to 21 provinces and regions in China and nearly 20 cities in Britain, France, the United States, Japan and the Netherlands.
Respectively focused on camellias, rhododendrons, Chinese roses, chrysanthemums and peonies, each episode shows scenes not filmed by domestic television producers earlier.
Such shots include a 15-day filming of the flowering process of xueta (snow tower), a variety of camellia that is famous in China, and an expedition team's trek to the highlands of the Tibet autonomous region for rare rhododendrons.
Huang Yinghao, the chief director of the series, says he first had the idea to produce the documentary in 2017, when a friend presented him with US writer Michael Pollan's The Botany of Desire: A Plant's-Eye View of the World.
"Pollan had a fresh perspective on plants," says Huang, adding that the book taught him to adopt an unprecedented way to observe plants.