Regions implementing vaccine tracking systems
Share - WeChat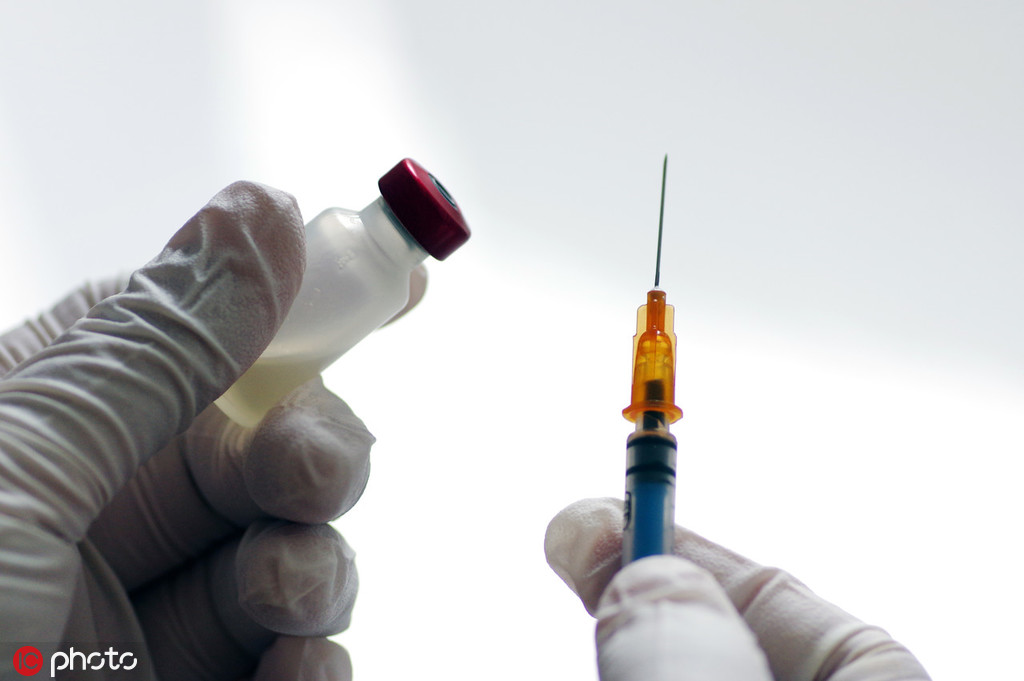 Several provincial-level regions have begun to establish regional tracking and management systems for human vaccines, according to the systems' contractor.
"Yunnan province, the Inner Mongolia autonomous region and the Tibet autonomous region have inked contracts with us to set up the systems, and construction is underway," said Chen Zhaoan, a senior executive at Aisino, a listed information technology company under China Aerospace Science and Industry Corp.
"In December, we opened such a system in Tianjin, making the municipality the first provincial-level region in the nation to operate an inspection mechanism for vaccine products," he told China Daily in a recent interview. "The results of Tianjin's operation have proved to be very satisfactory, as our system helps local inspectors a lot when it comes to guaranteeing that each dose of vaccine is safe for use."
The systems in Yunnan, Inner Mongolia and Tibet will be customized in accordance with their own situations and conditions, but will be basically similar. They will have platforms for three different types of users-members of the public, government inspectors and manufacturers, according to Chen.
He said that the systems will adopt the latest technologies in big data and blockchain. They will also connect with internal systems related to local medical products and health authorities as well as the national vaccine monitoring and coordination platform, which is under construction.
In December, the National Medical Products Administration and the National Health Commission required the national platform to be completed before March to enable the whole-process traceability of all vaccines on the market.
However, the platform's completion was delayed probably due to the impact of the novel coronavirus outbreak that has swept the country since January.
He Fusheng, assistant to Chen, explained that the national system will focus on collecting data, helping central authorities manage vaccines and coordinating cross-provincial data exchanges. Meanwhile, the provincial system developed by his company emphasizes tracking, inspection and supervision.
"Our system enables government authorities to improve their regulation, risk management and emergency response capabilities. It can trace the entire life of a vaccine, from its production, circulation and storage to inoculation.
"Moreover, the system is friendly to the public. People can check a wide range of information through the system such as their personal inoculation record and vaccine's production data," he said.
He also noted that the system can greatly benefit enterprises because it allows them to examine their daily operations and respond to emergencies such as recalling substandard products in a rapid, convenient manner.
Quality and safety of vaccines have become a national public concern over the past several years due to media exposure of victims of substandard products, forcing the government to pledge to uproot the problem.