Experimental spacecraft malfunctions on return
Share - WeChat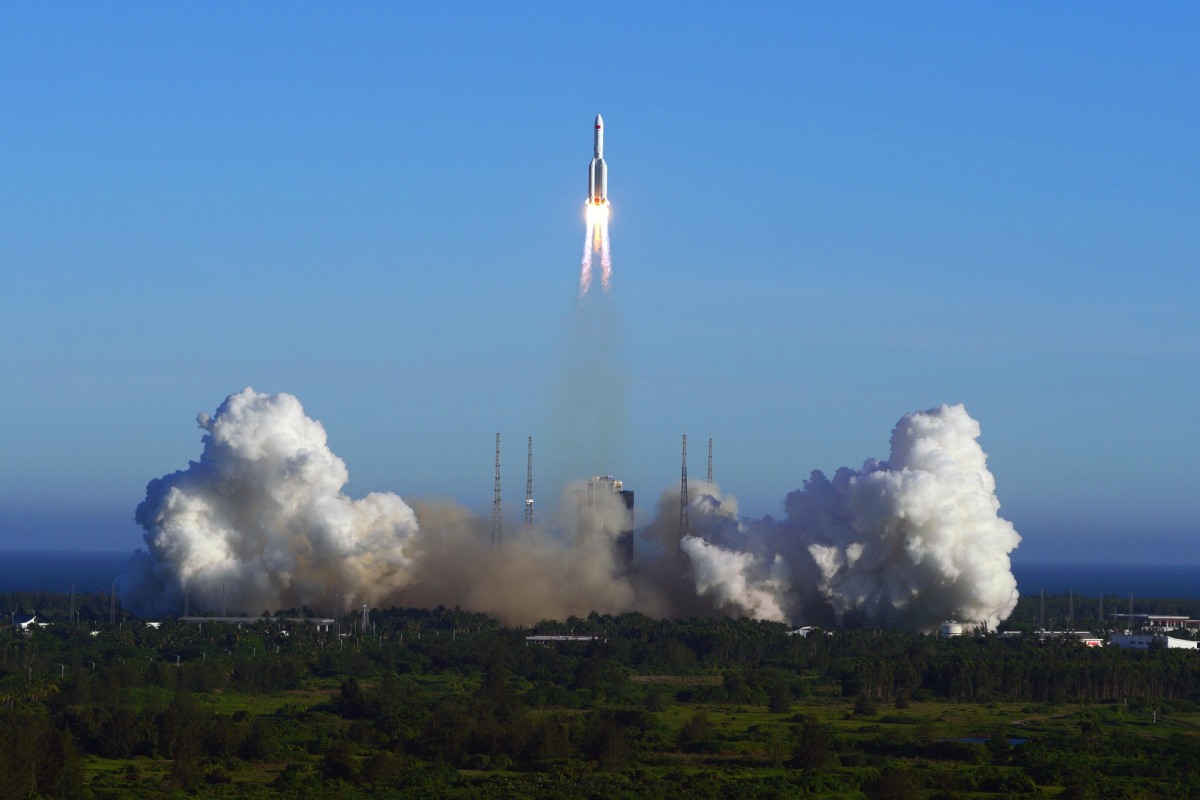 An experimental spacecraft launched on the maiden flight of the Long March 5B carrier rocket malfunctioned as it returned to the Earth on Wednesday afternoon, according to the China Manned Space Agency.
The Flexible Inflatable Cargo Reentry Vehicle, the first of its kind in China, was scheduled to touch down by parachute at the Dongfeng Landing Site in the Inner Mongolia autonomous region at the end of its 19-hour space trip.
However, there were malfunctions during the re-entry process and experts are analyzing available data, the agency said in a brief statement, without giving details.
The space vehicle, developed by the China Aerospace Science and Industry Corp, was put into low-Earth orbit by the Long March 5B, during the rocket's debut flight from the Wenchang Space Launch Center in Hainan province, and was to perform a re-entry test to examine a new concept in bringing in-space cargo back to Earth.
Designers expect that once it is put into service, the vehicle will provide a new solution for space cargo retrieval, and they hope it will combine a strong carrying capacity, low cost, good compatibility and high level of safety.
Currently, China's only cargo spacecraft is the Tianzhou, which was used in 2017 to verify in-orbit refueling technology and supply propellant to the nation's Tiangong II space lab.
Tianzhou, with a conventional, rigid aeroshell design, will continue to serve China's manned space station program.
In another development, Ji Qiming, a senior official at the China Manned Space Agency, said at a news conference in Wenchang on Tuesday night that Chinese rocket scientists have found reasons behind the recent launch failures.
He said space authorities and contractors have launched quality inspections into space products, adding that some mission schedules have been rearranged.
The two rocket launches before the Long March 5B mission failed, with the loss of two rockets-Long March 7A on March 16 and Long March 3B on April 9-as well as the satellites they carried.