Foreign-trade businesses adopt survival tactics
Share - WeChat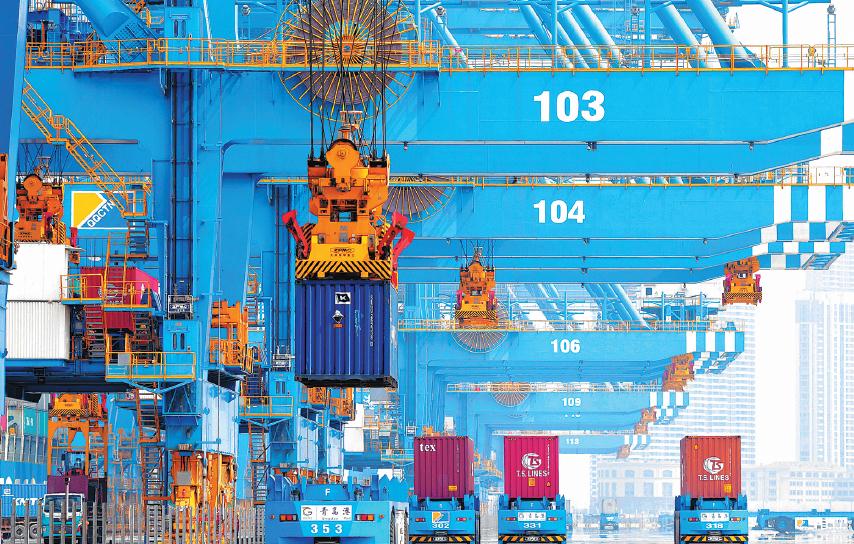 Daily costs reduced in bid to get through outbreak
Jason Pan, who has worked in the foreign-trade business for two decades, has not received any overseas orders since early last month, in what is usually a busy time for the sector.
As a result of the novel coronavirus pandemic, Pan said that orders this year have fallen by 50 percent to 60 percent, compared with the same period last year.
"But the most challenging situation is yet to come, probably in May and June, when there is a time lag of about one to two months from receiving an order to delivery," said Pan, 42, who is based in Ningbo, Zhejiang province. Zhejiang is one of the country's major centers of foreign trade.
Pan has not experienced such a severe situation during his career. Since graduating from university, he has worked in a foreign-trade business that deals in daily-use plastic items. The annual import and export value of his company stands at $5 million to $10 million, with major customers based in the Netherlands, Spain, the United States, Australia and Canada.
Pan experienced the 2008-09 financial crisis, but the novel coronavirus outbreak has been far more challenging.
"I feel that the impact it has had on my business has been 10 times greater than during the financial crisis, which had no major effect on financially stable small and medium-sized enterprises. But this time, it's a real crisis for us," he said.
Pan's friends in the industry all report similar stories. He said the entire foreign-trade sector, apart from healthcare and food businesses, is facing an extremely difficult time, with overseas orders being canceled.
Anne Ruan, who runs the Ningbo Orange Packaging Co, a paper products business in Zhejiang, whose output includes items for use at parties, saw overseas orders valued at $2 million canceled in the first quarter. Before the pandemic, her company's annual exports were worth about $10 million.
"My clients told me that parties had been strictly forbidden due to the COVID-19 outbreak, so they have had to cancel or postpone orders, and many of my overseas customers have asked for payment to be deferred," Ruan said.