Online cultural resources delight Chinese in Britain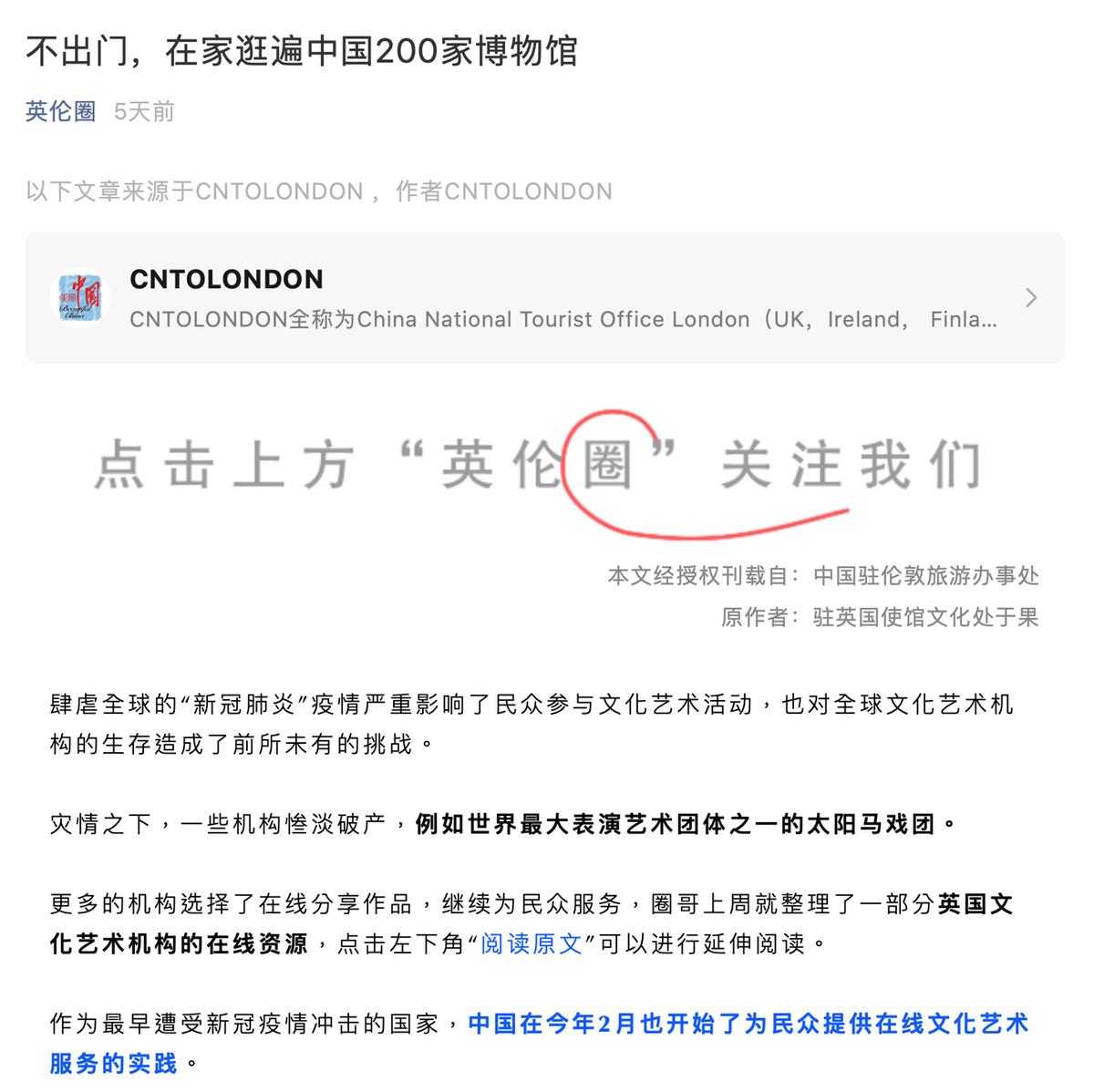 The WeChat official account CNTOLONDON has been playing an active role in Britain, providing abundant cultural resources to Chinese people in the country during the lockdown since March.
Due to the COVID-19 outbreak, many cultural activities have been severely affected, resulting in a great challenge to a large number of cultural sectors. In response, public and private cultural institutions have chosen to turn to the internet, especially social media.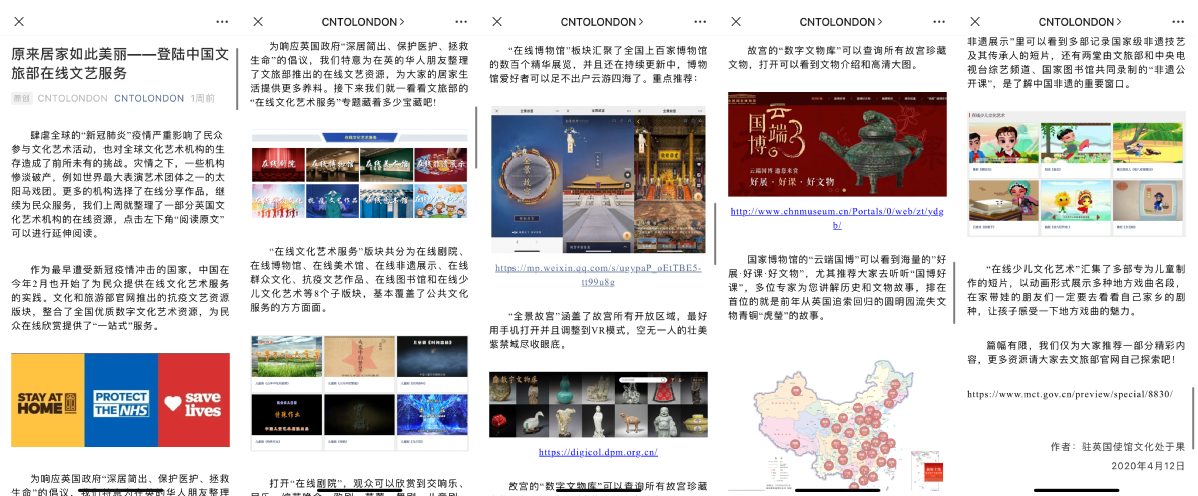 The WeChat account, run by the China National Tourist Office (CNTO) in London, has in the past month posted information about Chinese culture, online cultural activities, Sino-UK cultural exchange programs and cultural resources about both countries.
Huang Ping, general secretary of the London Chinatown Chinese Association, said the timely information from CNTOLONDON has been very helpful.
"At present Chinese people in Britain are thinking about how to sustain their normal lives, as they have stopped panicking and stockpiling daily living supplies (due to COVID-19). CNTOLONDON has provided us with pretty useful cultural resources," Huang said.