Iran foresees tough year due to virus
Share - WeChat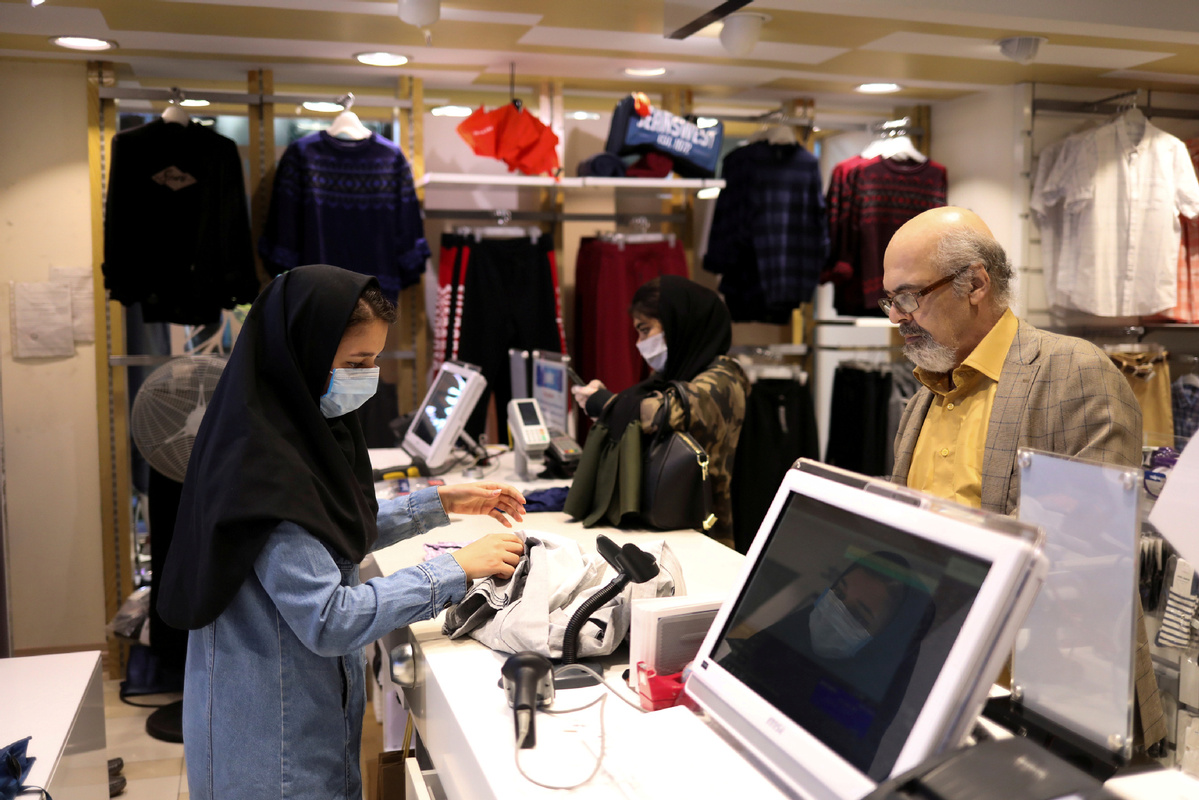 TEHERAN-Iran should draw up economic plans based on a worst-case scenario of nearly a year of disruptions due to the novel coronavirus, President Hassan Rouhani said, as the death toll from the disease rose by 60 to 5,710.
"Our first request is that we should plan production long-term based on a pessimistic view that we might face this virus … for months," Rouhani said on Saturday, adding that the situation may last until March 2021.
Deputy Health Minister Iraj Harirchi said the country's daily death toll had fallen about 70 percent from its peak, while the number of coronavirus patients in hospital had fallen by about half.
The health ministry on Sunday said the total number of people diagnosed with the virus had reached 90,481.
In Turkey, the government has taken steps worth 200 billion Turkish liras ($28.7 billion) to protect the economy from COVID-19 impacts since its outbreak, Treasury and Finance Minister Berat Albayrak said on Saturday.
The stimulus package included tax postponement, short-time working allowance, minimum wage support, and other measures to preserve the commercial life.
Turkey is now the hardest hit country in the Middle East, with a total of 107,773 infections as of Saturday. Nearly 870,000 people so far have been tested in Turkey, which has a population of about 82 million.
In Saudi Arabia, King Salman issued an order to partially lift the curfew in all regions of the kingdom, starting on Sunday through May 13, while keeping a 24-hour curfew in Mecca and in previously isolated neighborhoods.
The order also allowed the opening of some economic and commercial activities, which includes wholesale and retail shops in addition to malls, from April 29 to May 13.
Ramadan curfew renewed
Egypt also decided to renew a nationwide curfew during Ramadan which started on Friday, reducing it from 10 hours to nine.
Egypt had 4,319 confirmed cases, of whom 307 had died, by Saturday.
Also on Saturday, the Algerian government decided to reopen more businesses, in a move to ease the adverse effect of the nationwide lockdown imposed to stem the spread of the virus.
The executive order issued by Prime Minister Abdelaziz Djerad aims to "reduce the economic and social impact of this health crisis", a statement from the prime minister's office said.
Algeria had reported 3,256 cases and a death toll of 419.
In Rwanda, residents living in the capital, Kigali, will be required to apply for a special pass from police when going out for essential services, as part of the country's efforts to contain the spread, police said on Saturday.
A police spokesperson warned of serious consequences for anyone misusing the movement pass.
The Australian government launched a controversial coronavirus tracing app on Sunday and promised to legislate privacy protections around it as authorities try to get the country and the economy back onto more normal footing.
The app uses Bluetooth signals to log when people have been close to one another, and the contact data will enable health officials to trace people potentially exposed to infections.
The government wants at least 40 percent of the population to sign up to make the effort effective, and said the voluntary app would not track location.
Meanwhile in East Asia, almost a quarter of 623 crew members on the Italy-flagged Costa Atlantica docked in western Japan Nagasaki have tested positive for the coronavirus, an official said on Saturday.
As of Sunday, the total number of cases in Japan had reached 13,231, with 360 deaths, public broadcaster NHK said. The government has encouraged residents to stay indoors as much as possible during the Golden Week holiday period.