World-record wind turbine installed in Qinghai
Share - WeChat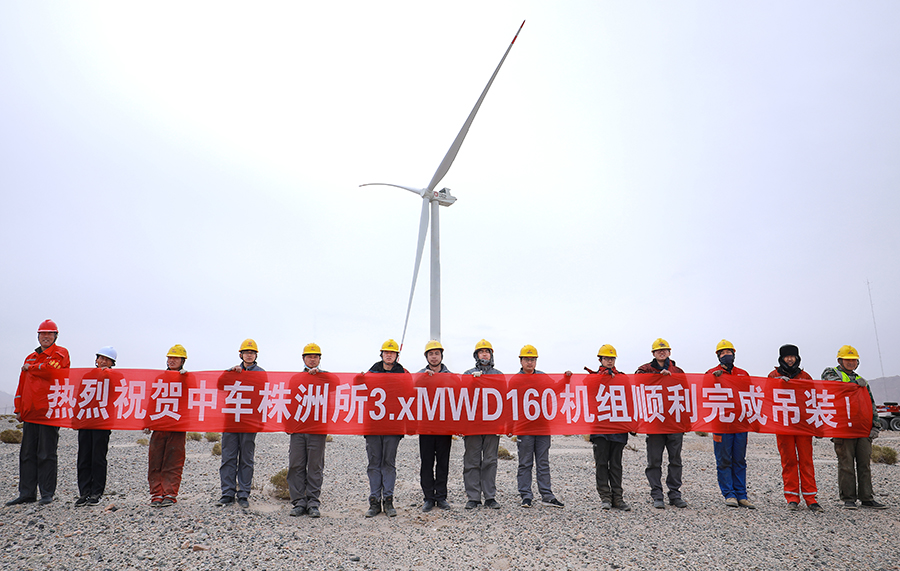 A wind turbine with a 160-meter rotor diameter was successfully installed in Qinghai on April 21, setting a new record for the largest rotor diameter of an installed onshore wind turbine.
Coded 3.xMWD160, the turbine was launched by CRRC Zhuzhou Institute Co Ltd, headquartered in Zhuzhou, Central China's Hunan province.
Sources from the company said compared with wind turbines with diameter of 155 meters and 146 meters, the swept area of this type of wind turbine increases by 6.6 and 20 percent respectively. Under an average annual wind speed of 6.0 meters per second, the generation capacity of the two models can increase by 3 percent and more than 10 percent respectively.
The company designated a special team for the tailored transportation of the large blades. It took 10 days for them to be transported nearly 4,000 kilometers from East China's Jiangsu province to Northwest China's Qinghai province.