Putting women, girls at heart of COVID-19 response in ASEAN
Share - WeChat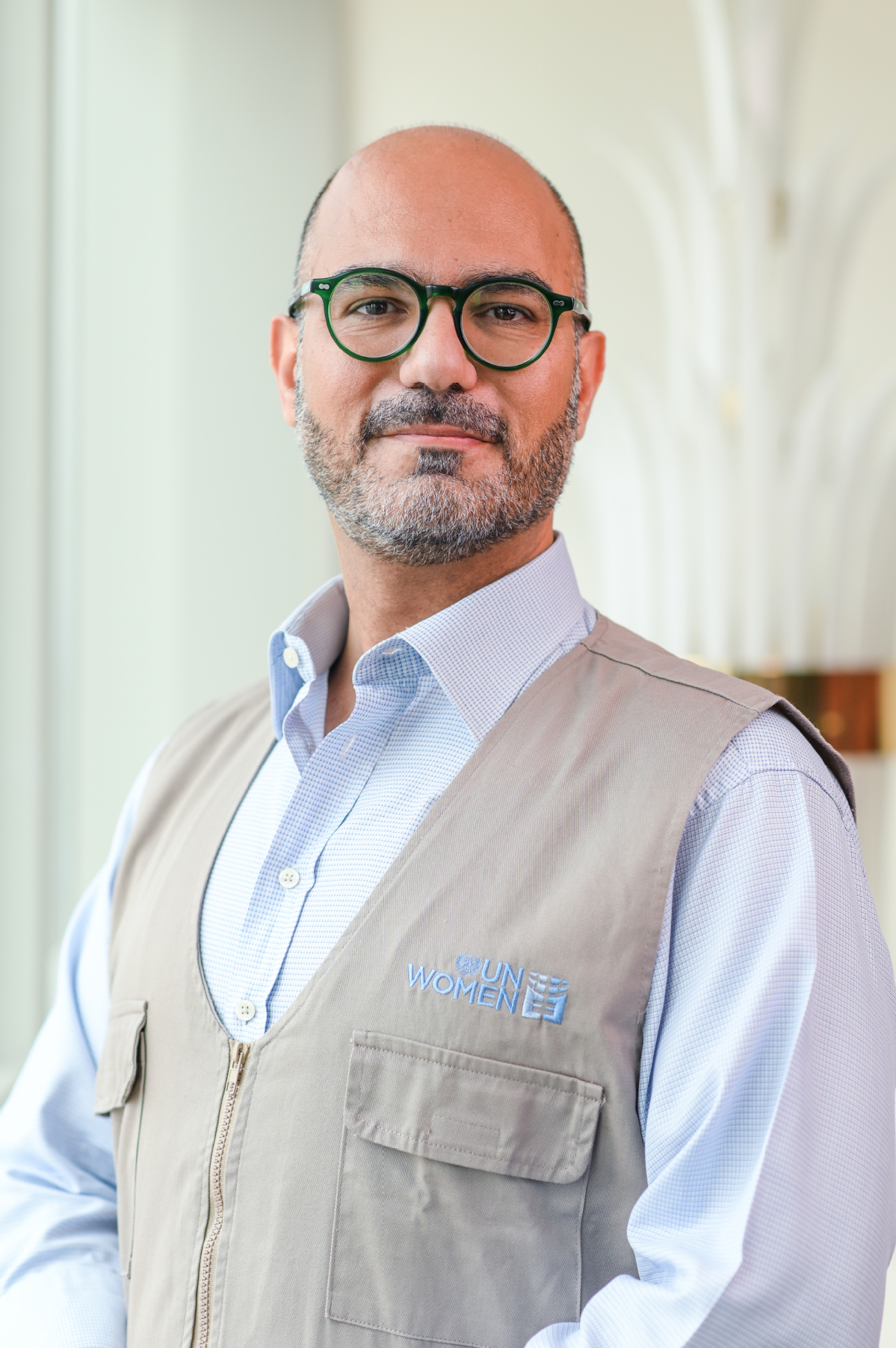 A crisis is a test of strengths. It reveals the character of leadership and whether individuals and communities can come together in the times of greatest need. In the past, the 10 countries of the Association of Southeast Asian Nations (ASEAN) have shown exceptional resolve in jointly overcoming crises, such as the Asian financial crisis of 1997 and the 2004 tsunami and earthquakes.
Once again, this crisis – the COVID-19 pandemic – is testing ASEAN's collective resolve. While the pandemic spreads fear, insecurity and socioeconomic losses across the region, it can also be a powerful catalyst for ASEAN to strengthen its regional strategy for crisis response and recovery. The monsoon season looms and a region especially vulnerable to natural disasters may soon face more of them – threatening many of the same people already hard-hit by the viral pandemic.
Turning the crisis into an opportunity requires looking at the problem through a different lens. Engaging women as part of the solution to the COVID-19 response and recovery can offer a new perspective. In the first 100 days since the initial cases were reported to the World Health Organization, we have clearly seen how, as with all disasters,the pandemic has disproportionately hurt women and girls.
Women face greater risks of infection because they make up the majority of healthcare workers – doctors, nurses, midwives, community health workers and pharmacists -- who are on the front line caring for people who have been infected. Similarly, during disasters such as floods, women also face greater risks and mortality due to pre-existing gender inequalities.
Women and girls also face greater risks of violence as countries impose at-home isolation, lockdowns, quarantines and curfews to try to stem the spread of the virus. Even before the pandemic,global research showed that as many as one in three women have experienced violence at the hands of their intimate partners globally. Now millions of women are confined with their abusers. The number of calls to domestic violence hotlines in Malaysia increased 57 percent in the month of March after authorities restricted people's movements. In Singapore, calls to AWARE's Women's Helpline increased 33 percent in February compared with the same month last year.
It is also clear that women are bearing the brunt of the pandemic's social and economic impacts. In the ASEAN region, female workers are overrepresented in the hardest-hit sectors –manufacturing, textile and garments, hospitality and tourism, care and domestic work – and in the most vulnerable jobs with the least protection, the informal employment that includes the self-employed, domestic workers, daily wage workers and family members who help the family business. Around the region, it is estimated that hundreds of thousands of female migrant workers, largely employed informally, have been forced to return home, where many face stigma and discrimination in addition to the loss of income.
Even women in countries with relatively few confirmed coronavirus cases have not been spared. As global supply chains collapse, many female workers, including migrant workers and those in micro-, small and medium-sized enterprises, have lost their livelihoods while having no financial or social safety nets.
Even before the COVID-19 crisis, women and girls across ASEAN carried a disproportionate burden of unpaid care and domestic work. For example, in Malaysia, they spent more than three times as much time in this work than men and boys; in Cambodia, 10 times as much. With schools now closed across the region and healthcare systems stretched by the pandemic, women are now bearing an even greater responsibility at home, caring for children, ill family members and the elderly.
Tackling the COVID-19 crisis with a whole-of-society approach that places gender equality at the center of disaster preparedness and response can fulfill the ASEAN Community Vision 2025 of caring societies.
This year presents a unique opportunity as ASEAN is scheduled to extend to 2021-2025 its Agreement on Disaster Management and Emergency Response. ASEAN can strengthen disaster response and recovery by empowering women to join in and lead emergency efforts and by using gender data to highlight women's particular vulnerabilities and needs during disasters, such as the coronavirus pandemic.
As ASEAN leaders come together to respond to the COVID-19 crisis, they could take concrete steps to formulate more inclusive solutions. These include using gender analysis to better understand the impact of the pandemic and inform the response, and actively engaging women's organizations in disaster management and decision-making. Finally, ensuring that economic stimulus packages target women and focus on jobs and social investment will be critical for a strong recovery. Placing women and girls at the heart of response and recovery can turn the current crisis into an opportunity to create a more resilient ASEAN community that leaves no one behind.
Mohammad Naciri is UN women regional director for Asia and the Pacific
Most Viewed in 24 Hours
China Views