16 charter planes sent to bring back Chinese nationals from virus-hit countries
Share - WeChat BEIJING - China sent charter planes to bring back 2,744 Chinese stranded in the coronavirus-affected countries, the nation's top civil aviation authorities said Wednesday.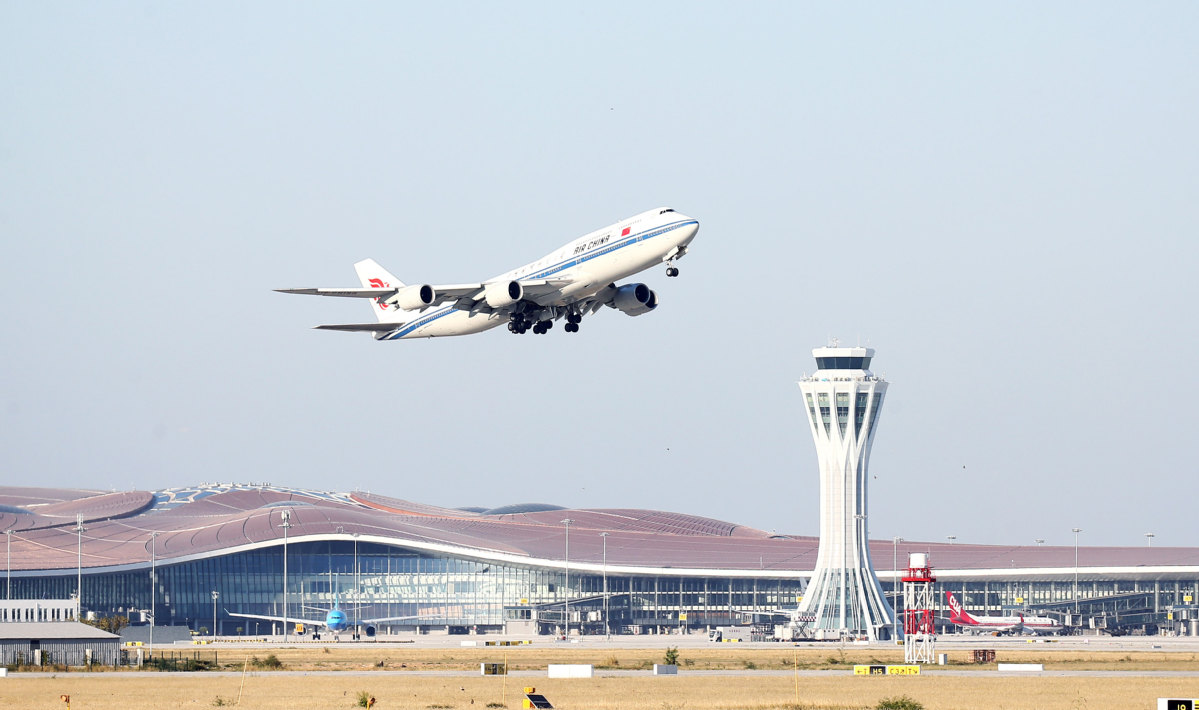 Sixteen Chinese charter planes flew to Iran, Italy, Britain, the United States and Spain from March 4 to April 12, bringing back home the Chinese, including 1,449 students studying abroad, Xiong Jie, spokesperson for the Civil Aviation Administration of China (CAAC), said at an online press conference.
China continues to take multi-pronged measures to protect the health of Chinese studying abroad while curbing the potential import of the novel coronavirus disease, Xiong said.
The CAAC will provide convenience to overseas students in countries severely affected by the virus to "help them return home in a step-by-step and orderly fashion," he said.
The daily number of incoming passengers through airports across China has stabilized at 2,000 to 3,000 over the past 16 days, as there were no more than 20 inbound flights each day of the period.
China has stepped up measures to guard against imported coronavirus infections, cutting the number of international flights and requiring all international flights bound for Beijing to be diverted to other airports first.
Meanwhile, domestic air passenger volume dived 71.7 percent year on year to 15.13 million in March, according to CAAC data.
Despite a mild increase in the number of flights last month, it will likely remain at a low level in the future, Xiong said.
Data also showed that as of Tuesday, China had sent a total of 575 charter flights carrying 134 medical professionals and working staff and 9,544 tonnes of anti-epidemic supplies to 64 countries including the United States, Italy and Japan to help them combat the virus.
The airport in Wuhan, the city once hardest hit by the novel coronavirus, has resumed flights to and from 45 domestic cities since April 8 when travel restrictions placed on the epicenter of the outbreak was lifted, said Sun Shaohua, deputy director of the CAAC operation monitoring center.
As of Tuesday, there had been 799 flights to and from Wuhan, transporting 40,600 passengers, Sun said.
Key airport projects were proceeding smoothly in Hubei Province. As of March 25, four key airport projects in Ezhou, Jingzhou, Yichang and Xiangyang cities had resumed construction. All workers for the projects have returned to work earlier this month, Sun said.