In harmony with the past
Share - WeChat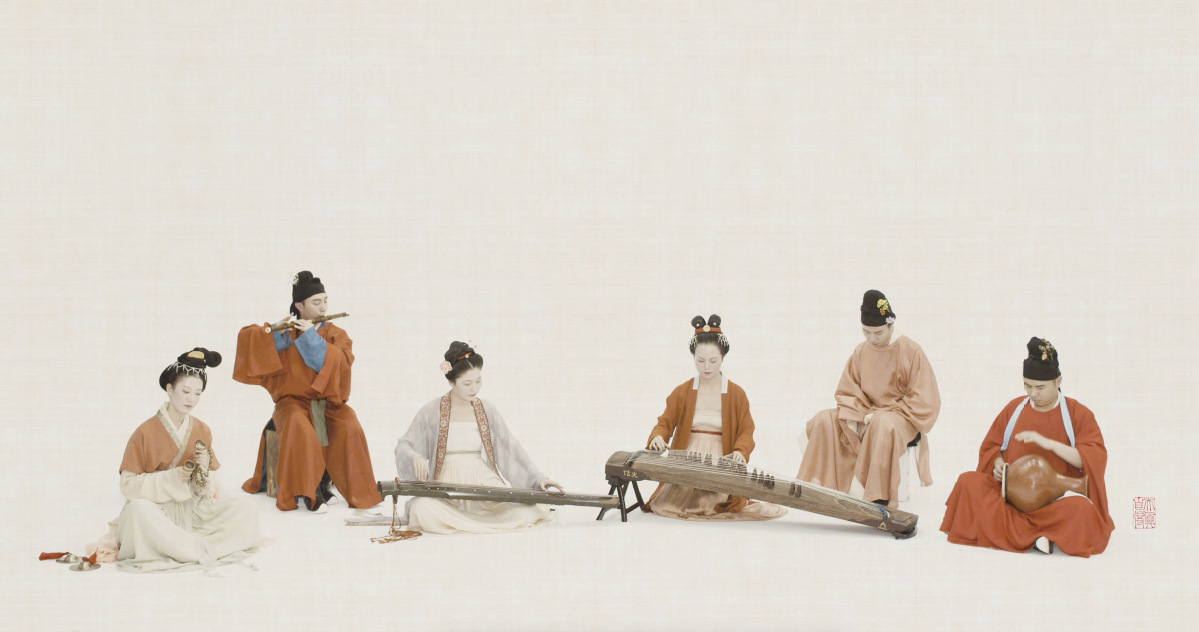 Its sound seems to evoke the very essence of China. Its soothing notes seem to fade into the distance, beyond rivers and snow-capped mountains. But the ancient instruments, such as the guqin, or the seven-stringed Chinese zither, with more than three millennia of history, are finding a new lease of life as their strings are plucked to deliver modern tunes.
Members from the Zide Guqin Studio are challenging preconceptions about the instrument with harmonies redolent of the modern day.
Since the Shanghai-based studio was founded in 2014, its members have been using guqin to perform hit modern music, including the theme songs from the British TV series Sherlock, American TV saga Game of Thrones, Japanese anime Doraemon and even the popular mobile game Honor of Kings.
Playing modern pieces on the zither requires the musicians to use the instruments in a manner they are not used to.
The hit tunes they've adapted are available to the public for free and can be taught in the studio's training sessions, online and offline, encouraging people to join them to explore the variations.
The studio's music videos, released on social media, have provided not only a feast to the ears but to the eyes.