No country faces pandemic alone: China Daily editorial
Share - WeChat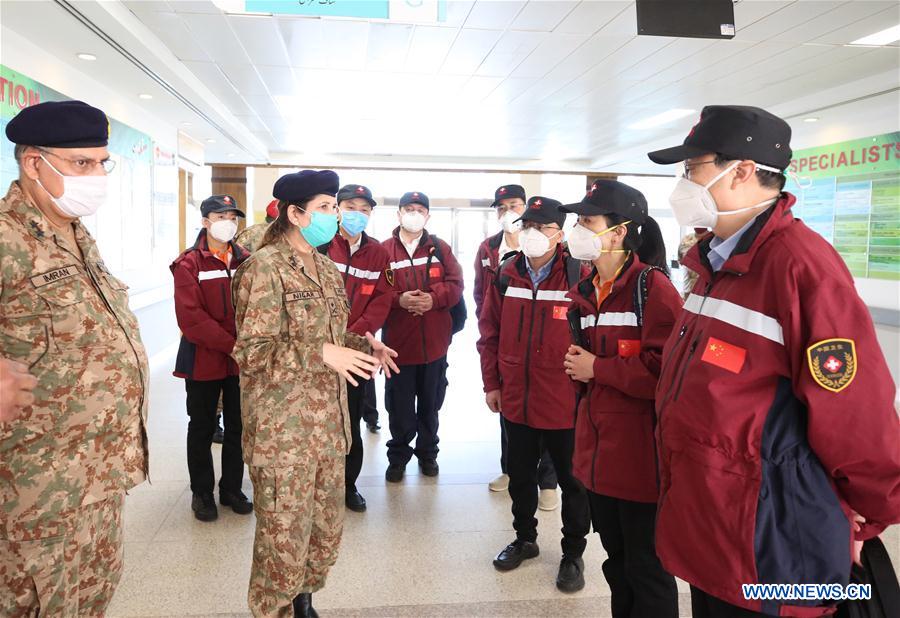 With the positive trend in preventing and controlling the epidemic in China now being consolidated, the country has wasted no time in assisting others as it has acquired greater capability to extend a helping hand.
And as the virus continues to wreak havoc around the world, it is not only the Chinese government that is providing support to other countries, Chinese companies and individual Chinese from various walks of life are also stepping forward to offer assistance.
For instance, the telecommunications company Huawei, despite being on the receiving end of a series of US sanctions, has donated N95 masks, isolation gowns and other medical goods to New York City; Chinese billionaire Jack Ma has donated medical supplies to various African countries through the Jack Ma Foundation and Alibaba Foundation; and dozens of medical school students from Shanghai Jiaotong University have translated into different languages China's summary of its experience in fighting the disease and disseminated it to many countries.
Such heartwarming displays of solidarity are not just returning the goodwill and support shown to China during its fight against the virus — the country received sympathy and support from more than 170 countries and over 40 international and regional organizations as it battled against the epidemic in Hubei province — but also recognition that we are all aboard the same lump of rock spinning in space and we can only rely on one another for help in times of need.
The international community needs solidarity and cooperation more than ever. The mutual acts of benevolence during the pandemic are demonstrations of the compassion that is the hallmark of humanity.
Just as the expressions of friendship helped boost the spirits of the Chinese people at the height of the epidemic, the support offered by Chinese companies and foundations, and individuals from all walks of life should help inject confidence that no country faces this pandemic alone.
The novel coronavirus pandemic is a test for the whole world, one that can only be overcome with a collective response. In the face of this challenge, building a community with a shared future for humanity carries more significance than ever before. There is an urgent need to transform China's vision of a fraternal human community into reality.
As President Xi Jinping has stressed, China is determined to do its part to uphold global public health security, but to prevail over a disease that threatens all, unity and cooperation are the most powerful weapons.
It is only with enhanced coordination and concerted efforts that the health and well-being of all can be safeguarded.
Most Viewed in 24 Hours
China Views