First outbound rail trips begin Wednesday in Wuhan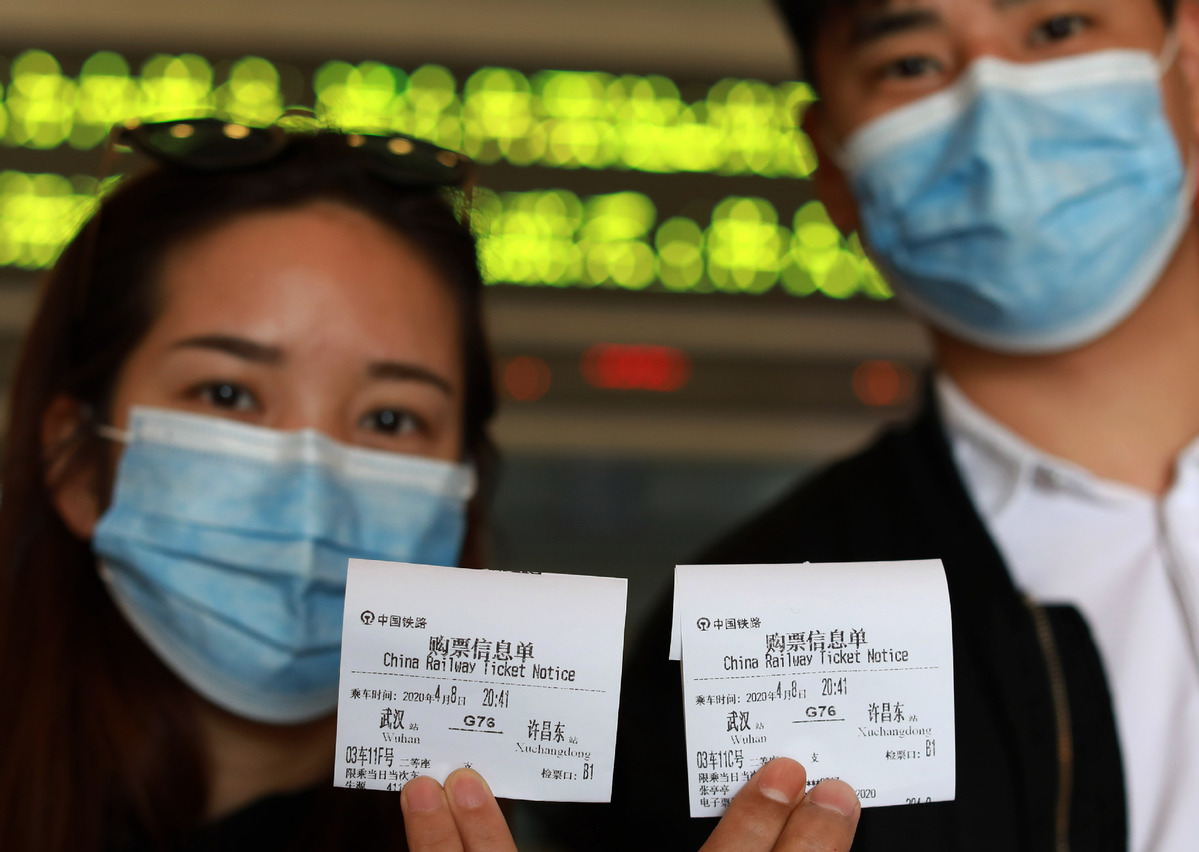 Wuhan - the Chinese city hardest hit by the novel coronavirus outbreak - is expected to see over 55,000 outbound rail trips on Wednesday, the first day the city lifts outbound travel restrictions after over two months of lockdown, according to the local railway operator.
Starting from Wednesday, people in Wuhan will be allowed to take trains leaving the city and Central China's Hubei province, where Wuhan is the capital, if they hold a green health code, said China Railway Wuhan Group, a branch of China State Railway Group, on Tuesday.
A total of 276 trains will depart from Wuhan to cities including Shanghai, Shenzhen in South China's Guangdong province and Chengdu in Southwest China's Sichuan province, and carry more than 55,000 passengers on board, 40 percent of whom are bound for the Pearl River Delta region, the company said.
The first inter-city train will leave Wuhan at 6:25 am and terminate at Jingzhou city, and the first inter-provincial train will depart for Nanning, capital of South China's Guangxi Zhuang autonomous region, at 7:06 am, it added.
The company has completed disinfection on over 230 high-speed trains and the station's facilities for public safety, and also set up a quarantine area in the train in case of any emergency, it said, adding that it will step up health checks of the passengers.