Virus testing along border to get a boost
Share - WeChat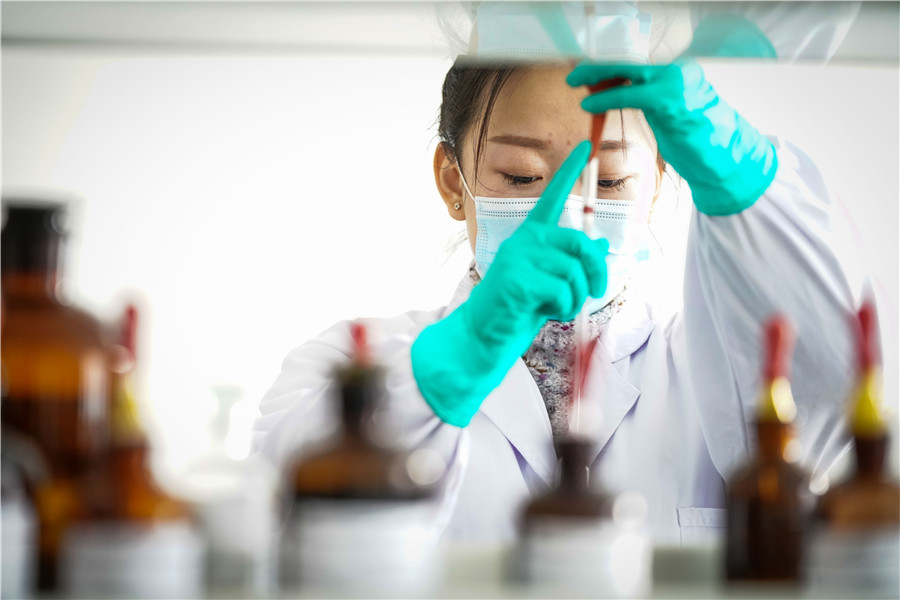 Premier Li Keqiang says provinces must make sound contingency plans
China will bolster the capacities of laboratory tests and medical treatment in border areas as part of broader efforts to curb the importation of COVID-19 cases via land entry points, according to a statement released after a meeting chaired by Premier Li Keqiang on Monday.
The leading group of the Communist Party of China Central Committee for responding to the novel coronavirus, led by the premier, underscored that the number of imported cases via land entry points have exceeded those entering through international flights in recent days.
Provincial authorities in border areas must take full responsibilities in preventing the importation of the pandemic and make sound contingency plans and preparations regarding quarantine facilities, medical observation venues, protection materials and medical workers, the group said.
The country will enforce stronger border management and quarantine measures and adopt closed-loop systems for the management of all incoming personnel via border entries, it said.
The meeting also called for reinforced traffic control measures in border areas, including on shortcuts and other key areas, in addition to stricter quarantine measures for economic cooperative centers and border trade markets.
It also stressed the need to ensure smooth international cargo transport while putting in place adequate containment measures.
The group's decision came as Heilongjiang province reported 33 new imported COVID-19 cases over the weekend, all Chinese nationals returning from Russia.
Other border provincial areas, including Yunnan and the Guangxi Zhuang autonomous region, have also reported multiple imported cases recently.
The meeting reiterated the imperative to step up medical management, epidemiological research, isolation and treatment of asymptomatic patients. The management of recovered patients who tested positive again will also be bolstered.
The enforcement of early detection, reporting and isolation and treatment of patients remained the most effective measure to prevent a possible domestic rebound, and local authorities must report and deal with various epidemic situations in a timely manner, the group said.
It added that relevant information must be made public transparently and accurately, and no concealing and underreporting is allowed.
The group pledged continuous efforts to offer care and support to Chinese citizens overseas and protect their health and safety.
The meeting also highlighted the importance of restoring order of production with a region-specific and tiered approach so that recovery of business activities can be accelerated in more areas.
Authorities in low-risk areas must adjust and refine containment measures as business activities are resumed and cancel any measures that are no longer necessary, the group said.
It added that authorities must guard against complacency and refrain from adopting sweeping approaches.