Europe takes no chances in outbreak battle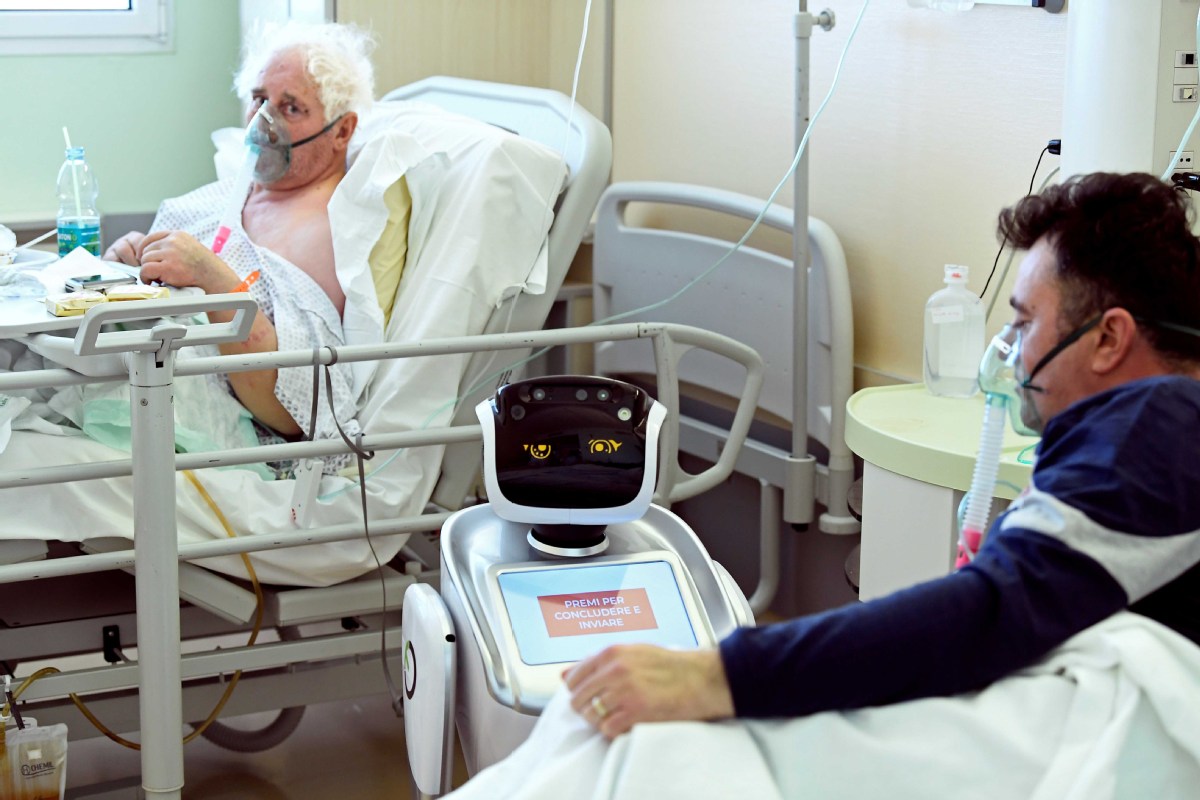 Leaders push back dates for easing of lockdowns as infections climb
The coronavirus pandemic shows no sign of abating across Europe, forcing nations to extend containment measures such as lockdowns and restrictions on social contacts.
Europe reported 421,808 infections and 29,350 deaths as of Wednesday, according to the European Centre for Disease Prevention and Control.
Italy registered 110,574 cases by Wednesday, and the death toll stood at 13,155, said the Civil Protection Department, which manages the emergency response to the virus.
Italy will remain under a nationwide lockdown until April 13, Prime Minister Giuseppe Conte said in a televised news conference on Wednesday evening. The current one, which started on March 10, was due to end on Friday.
Conte said Italy is beginning to see the positive effects of the lockdown and that relaxing it now would mean the sacrifices made so far would have been in vain.
"This additional effort will allow us to begin to assess future prospects," Conte noted. "When the (scientific) data consolidate ... we will begin to program a gradual loosening of the restrictions."
In Germany, the restrictions on social contacts have been extended to April 19 at the earliest, Chancellor Angela Merkel said.
Citizens are asked to "refrain from private trips and visits from relatives too", according to Merkel. The restrictions introduced on March 22 were initially due to end on Sunday. The number of infections in Germany has risen to 73,522 and 872 people have died, statistics from the Robert Koch Institute for infectious diseases showed on Thursday.
Prime Minister Edouard Philippe said that France is likely to unwind its nationwide lockdown gradually rather than in one go.
The French government had ordered people to stay home from March 17 until at least April 15.
"It is likely that we are not heading toward a general de-confinement in one go and for everyone," he said, but did not indicate when the lockdown would start to be eased.
France has reported 56,989 cases and 4,032 deaths, Director General of Health Jerome Salomon said on Wednesday.
Two planes-from China and Turkey-that were carrying supplies including masks, overalls and anti-bacterial fluids landed on Wednesday at a military airport near Madrid, the Defence Ministry of Spain said.
Total infections in Spain rose to 110,238 with the death toll hitting 10,003, the country's health ministry said on Thursday.
The government said it had sent 5 million pieces of protective equipment to health workers in the regions over the past 48 hours.
In the United Kingdom, pressure on the government to increase testing grew on Wednesday when a record daily high of 563 deaths was revealed.
A total of 2,352 people have died, an overnight increase of 31 percent from the 1,789 deaths reported on Tuesday.
Yvonne Doyle, medical director at Public Health England, said the number of tests is increasing but there is capacity for more. She said five centers will be completed "where people can drive through and get tests", adding that the aim is to get to "hundreds of thousands in the coming weeks".
In Russia, President Vladimir Putin on Wednesday signed into law a bill granting the Cabinet additional powers, including the ability to declare a nationwide state of emergency.
He also approved measures that will see fines imposed on people who violate quarantine rules and spread false information, as well as enabling the allocation of funds for the battle against the coronavirus.
The number of infections in Russia grew by 771 in the past 24 hours, reaching 3,548, with 30 deaths, the coronavirus response center said on Thursday.
Chen Yingqun in Beijing, Xinhua and agencies contributed to this story.