New York robbed of its hustle and bustle
Share - WeChat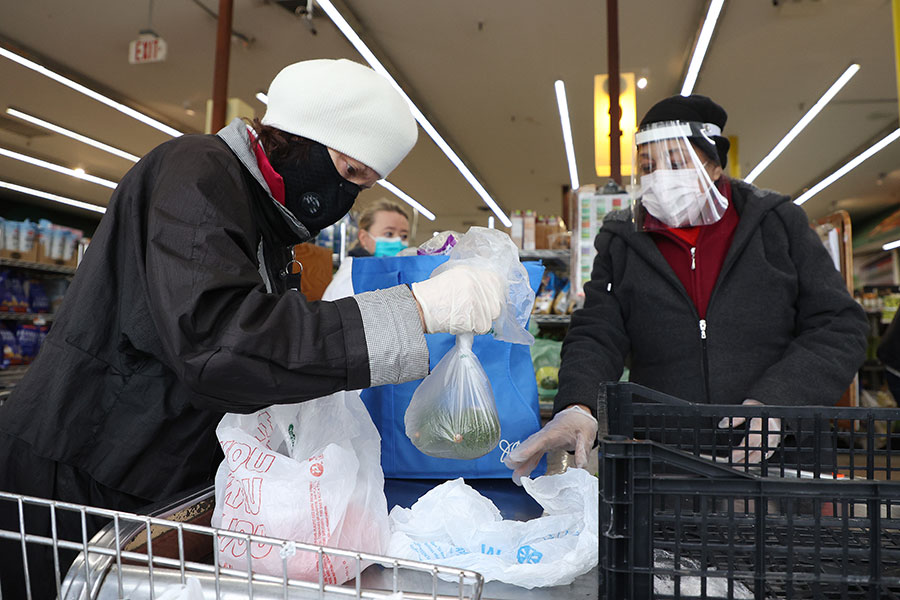 Streets deserted as shows, museums, restaurants close
The city that never sleeps is not only asleep, it is at a standstill-robbed of its hustle and bustle as its estimated 8.7 million residents are told to stay indoors to stop the spread of the novel coronavirus.
The never-say-die spirit of New Yorkers still exists, but much of what has made the city a place where people want to live and visit has, for now, evaporated.
A stay-at-home mandate brought it to a halt.
On Tuesday, New York City Mayor Bill de Blasio said the death toll from the virus in the city stood at 932. Hours later, officials reported that 1,096 people had died from it.
New York state Governor Andrew Cuomo said at a news conference on Tuesday that 332 people had died in the state since Monday morning, bringing the statewide death toll to 1,550. He also said that the number of cases in the state had risen by 14 percent overnight to 75,795, with 43,139 in its biggest city-including his 49-year-old brother.
The new cases in the state make it the global coronavirus epicenter, surpassing Hubei province, which has reported 67,802 confirmed cases since December.
The number of patients hospitalized in New York City passed 10,900 on Tuesday, up by 15 percent from Monday. Of those, 2,710 were on ventilators in intensive care.
On Monday, the city's ambulances responded to 6,537 emergency calls.