Largest group of medics leaves Wuhan for hometowns
Share - WeChat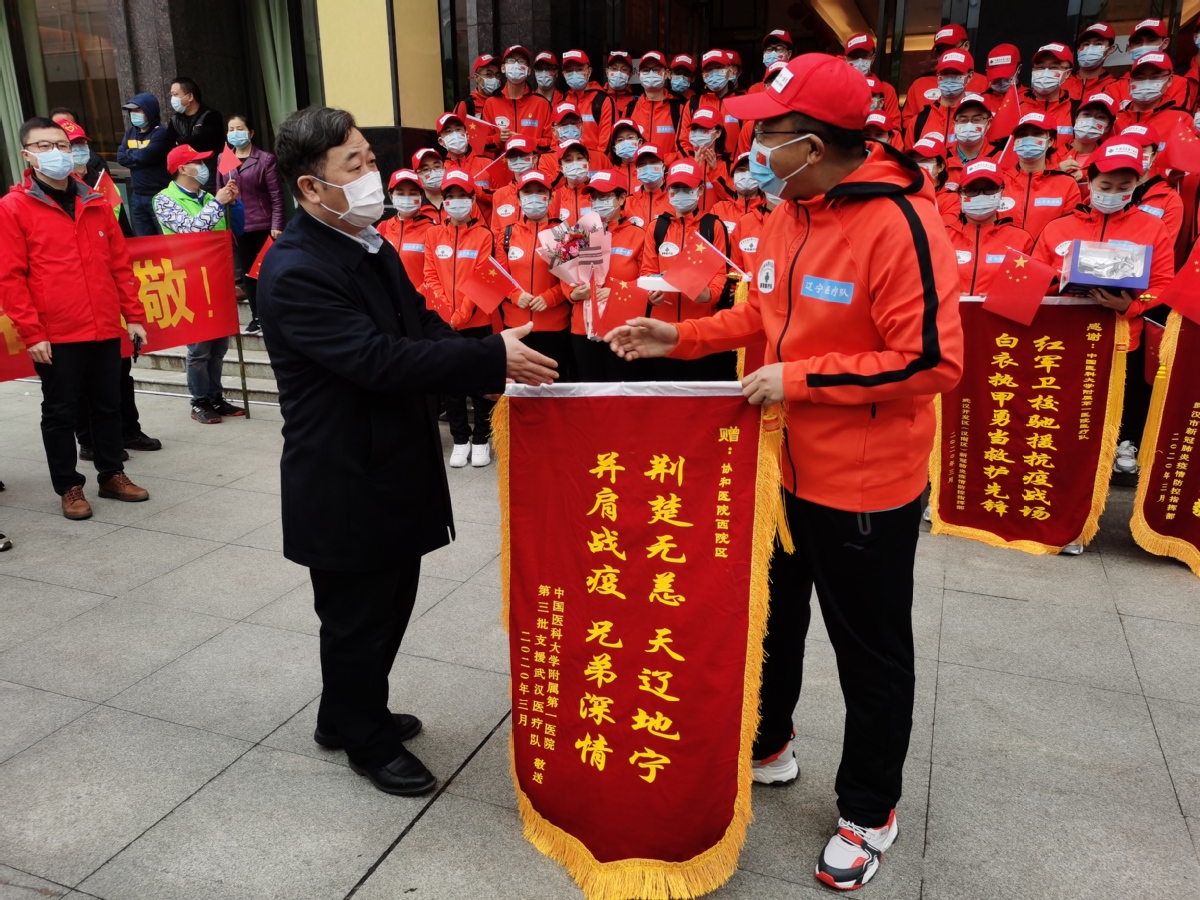 Nearly 7,000 medical workers in the assistance team supporting Central China's Hubei province set out from the capital, Wuhan, the hardest-hit city in the novel coronavirus outbreak in China, and went back to their hometowns on Tuesday, marking the largest scale departure of medics since the first group left on March 17.

The Civil Aviation Administration of China has organized 51 chartered planes to support the departure.

More than 42,000 medical personnel summoned nationwide have joined the battle with local medics to fight against COVID-19.

The support teams came from 21 provinces, cities and autonomous regions and some of them worked on several battlefields during the past months, local newspaper Changjiang Daily reported.

The support team from the First Hospital of China Medical University in Shenyang, Northeast China's Liaoning province, was among those in the group.