Global unity needed to conquer virus, official says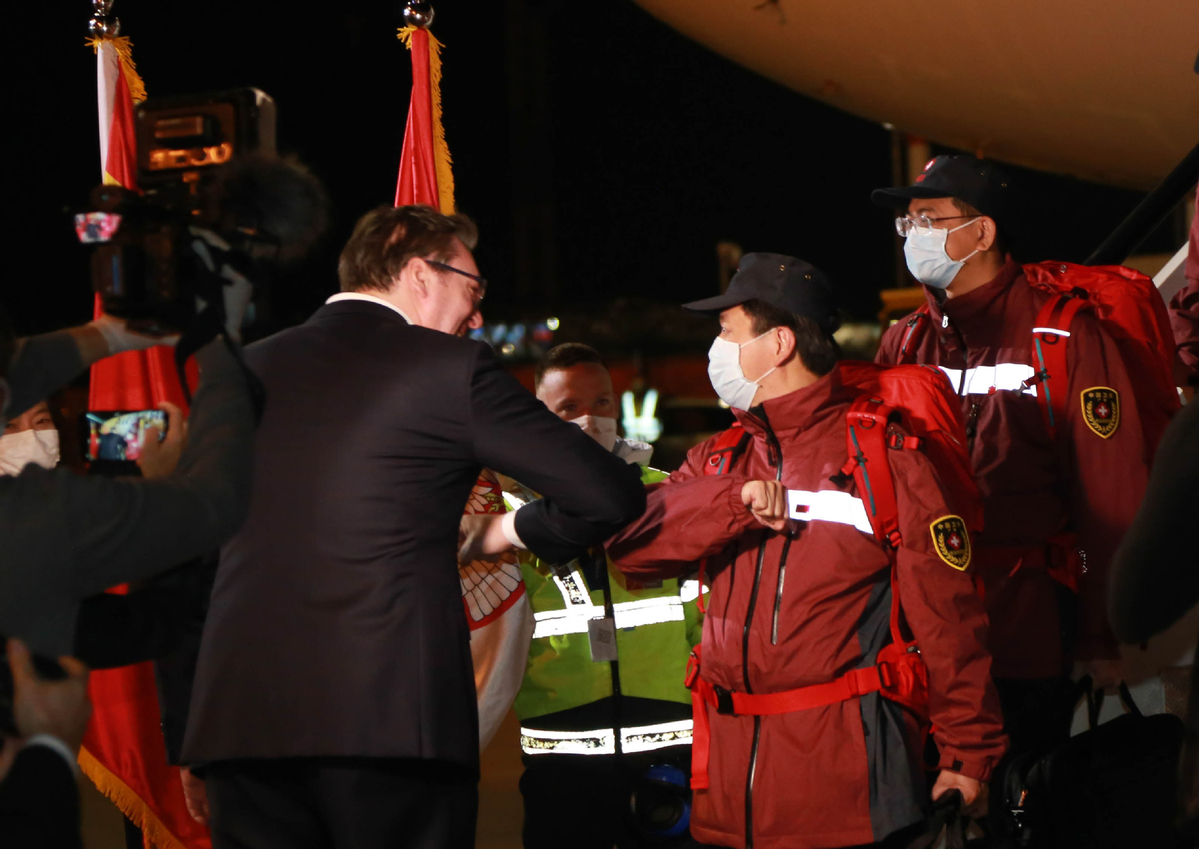 Political parties around world urged to oppose politicizing the pandemic
The spread of the novel coronavirus worldwide shows how important it is to build a community with a shared future for mankind, a senior Communist Party of China official said on Monday.
Song Tao, minister of the International Department of the CPC Central Committee, made the remarks at the opening of the Asian Political Parties Online Conference under the theme "Forging Synergy against COVID-19".
Members of the international community and world political parties should join hands and act swiftly and resolutely to help each other to meet the risks and challenges arising from the outbreak, stem the spread of the virus and deepen cooperation toward the building of a global community for public health, Song said.
Speaking of China's efforts during the fight against the outbreak, Song said prevention and control in the country continues to improve and the restoration of socioeconomic order has accelerated.
China has been actively sharing information and its experience in disease control with other countries in an open, transparent and responsible manner, Song said. Further, the nation is striving to promote international cooperation and to provide assistance to affected countries to the best of its ability.
He called on political parties around the world to oppose politicizing the virus as well as stigmatization while intensifying cooperation and synergy in the battle against the pandemic.
Following the outbreak, over 300 political parties and organizations from more than 120 countries have sent over 500 messages of sympathy to the CPC Central Committee and the committee's General Secretary Xi Jinping to lend their firm support of China's epidemic control efforts, according to Song.
The online conference, co-hosted by Song's department and the Secretariat of the International Conference of Asian Political Parties Standing Committee, aims to strengthen exchanges and dialogue among Asian political parties on epidemic control.
Nalinee Taveesin, member of Pheu Thai Party of Thailand, said in a message that this conference will go a long way toward promoting the sharing of epidemic response experience between China and other Asian countries.
"We need to weave a web of support and unity across the world, in order to give each country stronger solidarity and support to fight against the epidemic," Taveesin said.
During this trying time, closer cooperation among countries and parties, especially in Asia, is necessary, Jhalanath Khanal, secretary of the Central Secretariat of the Nepal Communist Party, said in an online message.
"Common efforts by all countries to protect and cure the people from the coronavirus and to create synergy to deal with this health crisis is our common responsibility," Khanal said.