US parents scramble to manage education crisis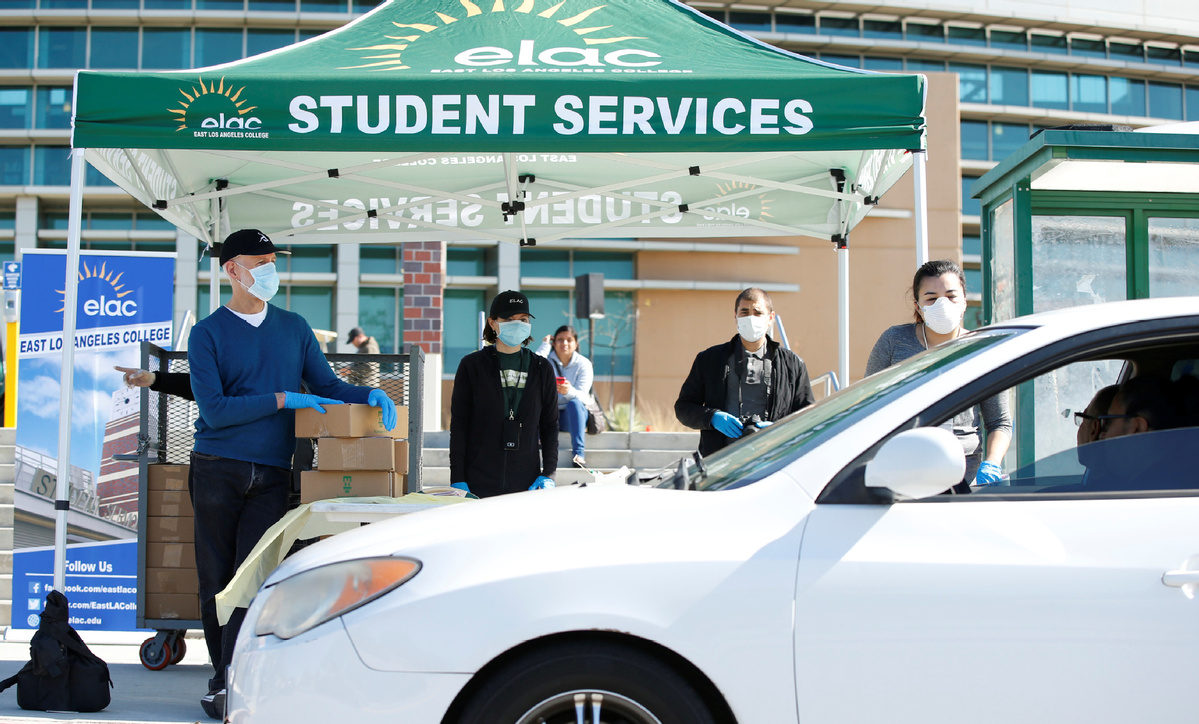 As millions of students are out of classroom across the United States due to the novel coronavirus outbreak, parents are scrambling to manage their children's education.
"There is a lot of disruption with the current closure of campuses, teaching of online classes, college personnel working remotely, possible delays in college admission decisions, and canceling and rescheduling of test dates," said Elizabeth Venturini, founder of College Career Results, a college admissions consulting company in California.
"Shelter-in-place" parents, especially those of high school seniors, are not prepared to manage their teens' study plans and admissions testing, and keep up with their own jobs while now working from home, she said.
Since California first issued a statewide order for people to stay at home last week, the measure has been adopted in other states too.
The coronavirus pandemic has forced 48 states to mandate the closing of schools statewide except Iowa and Maine, where closures are determined at district or school level, according to the education news organization Education Week.
Nebraska and Missouri have closed all their schools without a state order to do so.
The closures have affected at least 124,000 public and private schools and at least 55 million students, said Education Week.
Globally, more than 1.4 billion students are affected by governments closing educational institutions to contain the global pandemic, according to UNESCO monitoring.
Some states ordered schools to shut for a month; other states said the schools will not reopen until further notice. Kansas, New Mexico, Vermont and Virginia have announced their schools will stay closed for the rest of the academic year.
In California, which has the country's largest public school enrollment at 6.3 million, the schools aren't likely to open before the summer break, said Governor Gain Newsom.
Sharon Yep, a mother of three in the San Francisco Bay Area, said she is prepared for the possibility that school will remain closed for the rest of the academic year.
"All my children now have online instruction from each subject teacher," she said. "They seem to enjoy online teaching. Only my oldest daughter sometimes complains about more homework than before."
Lack of technology
While many teachers are moving their classes online, not all students can take advantage because of the lack of technology at home.
The Los Angeles Unified district, the largest in California, has more than 600,000 students and estimates that 25 percent of them do not have internet at home.
The district and San Diego Unified, the second-biggest district in the state, have asked the state legislature to consider emergency state funding for school districts to help with distance learning and other challenges.