Trump signs $2 trillion stimulus bill
Share - WeChat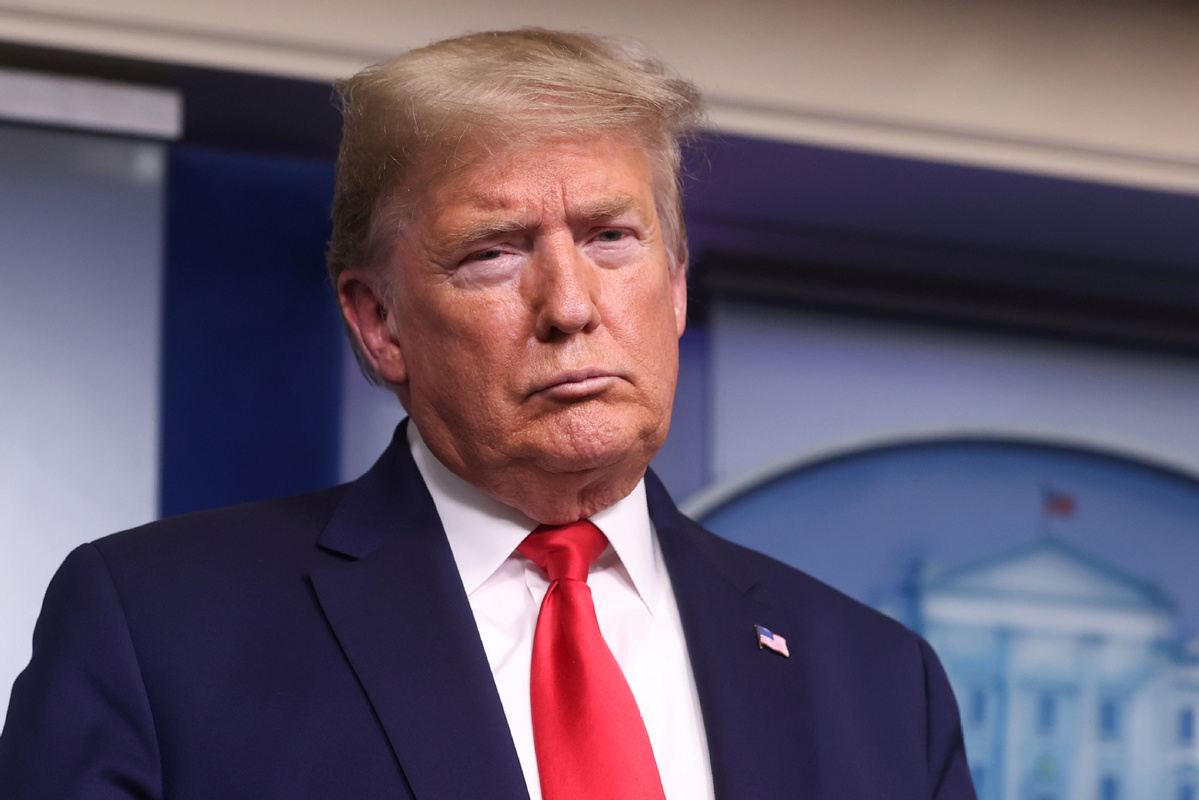 US President Donald Trump on Friday signed into law the largest economic stimulus package in American history -- a $2 trillion relief measure in response to the coronavirus pandemic.
The law will give direct payments and jobless benefits to individuals, money to states and a huge bailout businesses battered by the crisis.
Trump signed the measure in the Oval Office hours after the House approved it by voice vote and less than two days after the Senate unanimously passed it.
He thanked "Democrats and Republicans for coming together and putting America first" and said it would help pave the road to economic recovery. "I think we are going to have a tremendous rebound," he said.
The House of Representatives quickly passed the Senate's stimulus legislation but one congressman's request for a floor vote instead of a voice vote delayed passage.
A voice vote would have permitted House members who are in recess not to return to Washington for a full roll call vote.
But Republican Representative Thomas Massie of Kentucky, a member of the ultraconservative House Freedom Caucus, said he would insist on a recorded vote, delaying its passage.
Under House rules, if even one member called for a recorded vote, the House would have to cease its business until 216 lawmakers arrived.
Massie did request a recorded vote, which requires a majority of lawmakers be present at the Capitol, but it did not receive a second in order to enforce it.
Before the House vote, Trump sharply criticized Massie on Friday, saying in a pair of tweets that he "just wants the publicity" and should be thrown out of the Republican party.
"Looks like a third rate Grandstander named @RepThomasMassie, a Congressman from, unfortunately, a truly GREAT State, Kentucky, wants to vote against the new Save Our Workers Bill in Congress. He just wants the publicity. He can't stop it, only delay, which is both dangerous & costly," Trump tweeted.
Trump on Friday reversed himself and said he would invoke the Defense Production Act to mobilize privately held companies to produce critically needed supplies like ventilators to help patients with the virus who are critically ill to breathe.
On Thursday, Trump claimed that states were overstating their need for tens of thousands of ventilators. He also accused the nation's carmakers and others of dragging their feet to produce ventilators.
Trump criticized General Motors on Twitter Friday, blaming it for failing to begin work on the production of ventilators.
He said that the company "MUST immediately open their stupidly abandoned Lordstown plant in Ohio, or some other plant, and START MAKING VENTILATORS, NOW!!!!!!
As for making ventilators, the carmakers said that they had not been given any contracts yet by the Federal Emergency Management Agency, and that the White House had failed to make a decision about who should be supplying the ventilators, which help critically ill patients breathe.
Because ventilators are complex machines, using more than 1,500 parts from more than a dozen countries, the manufacturers say they will be limited in part by the availability of parts.
New York city Mayor Bill de Blasio on Friday rebutted comments made by Trump on Thursday that New York state was overstating its need for ventilators to treat the growing number of coronavirus patients.
"With all due respect to him, he's not looking at the facts of the astronomical growth of this crisis," de Blasio said on "Good Morning America''.
Trump said on Thursday night that he doubted the state would ever need the 30,000 ventilators that officials have repeatedly requested from the federal government.
"I don't believe you need 40,000 or 30,000 ventilators," Trump said on Fox News. "You know you go into major hospitals, sometimes they'll have two ventilators and now, all of a sudden, they're saying, 'Can we order 30,000 ventilators?'"
At a White House news briefing on Thursday, Dr Deborah Birx, the White House's coronavirus response coordinator, said that talk of ventilator and hospital-bed shortages is overwrought.
"To say that to the American people, to make the implication when they need a hospital bed, it won't be there, or when they need that ventilator, it won't be there, we don't have evidence of that right now," she said.
As of Thursday morning, nearly 1,300 Covid-19 patients in New York state were in intensive care units, most of them on ventilators, Governor Andrew Cuomo said at his daily morning news conference. That number had jumped by 45 percent from the day before, he said.
The mayor also tweeted on Friday that Tesla CEO Elon Musk had agreed to donate ``hundreds" of ventilators to the city and state, including to public hospitals.