Health QR code helps curb the spread of COVID-19
Share - WeChat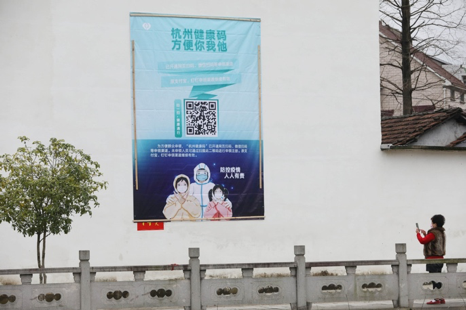 At a time of global pandemic when travel restrictions within and across the borders are putting an unprecedented pressure on world economy, China is mobilizing its digital prowess, through a widely popular mobile app, to strike a balance between public health and national growth.
Hangzhou, capital of East China's Zhejiang province, was the first in the nation to have launched a health QR code system on Feb 11, to curb the spread of infection as it tentatively restarted production.
People who want to get into the city need to report their travel history and health conditions online in advance. In turn, they will be assigned codes marked by green, yellow or red based on the information they offer.
The green code means people have little chance of having been infected, while residents with yellow and red ones must be held under quarantine for a few days and report their health information daily before they are cleared for travel again.