How to work your virtual work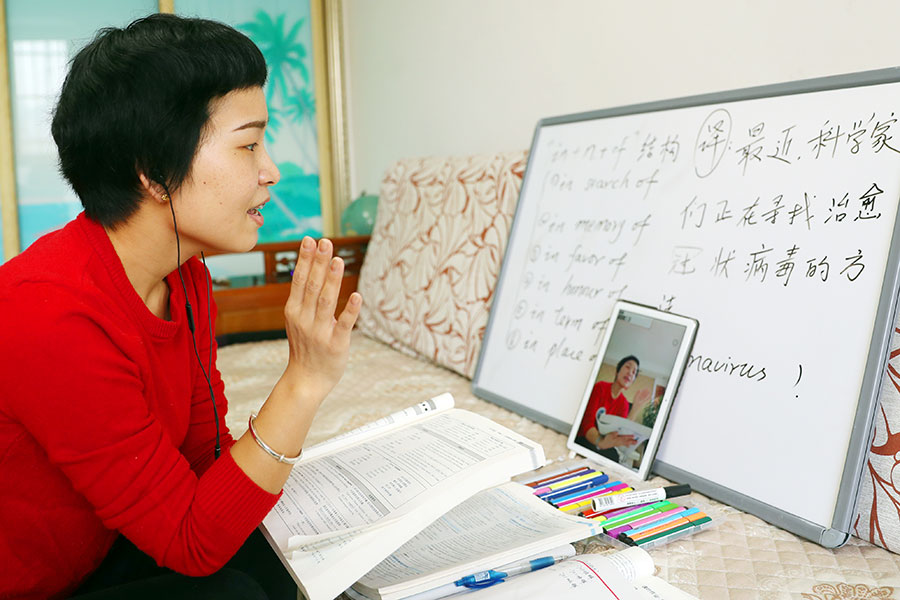 Virtual work programs are proliferating rapidly in organizations all over the world. Millions of employees now use portable electronic tools to do their jobs from a "virtual office" with extensive flexibility in the timing and location of work. Virtual work has been prevalent in Western countries, such as the United States, Canada, and Australia, but has been relatively new in developing countries, such as China, until recently. The spread of the COVID-19 virus has precipitated the practice of remote work. However, employees have not been prepared for this new practice mentally and behaviourally, and managers do not have the relevant experience to tackle the challenge of managing virtual work. Therefore, I will review existing research on virtual work and propose suggestions for managers.
Does virtual work always hinder productivity?
A study of IBM employees explored influences of the virtual office on aspects of work and work/life balance as reported by virtual office teleworkers and an equivalent group of traditional office workers. The study found that virtual office teleworkers have higher productivity, flexibility, and work/life balance than traditional office workers. In addition, teleworkers reported longer work hours due to telework. Virtual work also has the advantage of saving office costs and employee commuting time, which makes it an attractive mode of work even for normal times.
What factors make it easier to adjust to virtual work?
Virtual work represents a new organizational form that challenges the hierarchical structure of traditional organizations. This constitutes a threat to the power and status of managers, whose identity and sense of control relies on their position in the office. Therefore, middle managers and supervisors play a critical role in the success or failure of a virtual work initiative. A benchmark study examining 20 different organizations with virtual work programs discovered that managers may function as an obstacle to the spread of virtual work, and their cooperation is essential if virtual work initiatives are to succeed. Since the attitudes of managers play such an important role in employees' transition to virtual work, the employees' relationship with their leaders and supervisors is very important for their adjustment to virtual work. A survey of 375 professional-level employees found that although virtual workers performed better than those who worked less virtually, virtual workers' commitment and job satisfaction depends on their relationship with leaders. Compared to those who worked less virtually, virtual workers with good leader-member relationships demonstrated higher commitment and job satisfaction, whereas those with low-quality leader relationships demonstrated lower commitment and job satisfaction.
In addition, organizations with independent work and clear evaluation criteria make it easier for employees to adjust to virtual work, so do employees' interpersonal trust and connectedness to what is happening at their organizations. Specifically, women are more adjusted to virtual work, while the adjustment of men is more dependent on organizational connectedness. Individuals who have high self-efficacy and the ability to structure a workday are also better able to adjust to virtual work and reduce work-family conflict.
How to sustain organizational identification among virtual workers?
Organizational identification, which reflects individuals' commitment to their organization, may be called into question in the context of virtual work. Virtual work increases the isolation and independence of employees, threatening to fragment the organization. The degree of physical isolation reduces virtual employees' perception that they are included and valued as a member of the organization. As a result, more physically isolated virtual employees have lower organizational identification, no matter how long the employees have been working for the organization. Although virtual workers may identify with their organization out of their need for affiliation, the work-based social support they experience provides the glue that can promote organizational identification despite the relative lack of face-to-face interaction. When work-based social support is high, even workers with a lower need for affiliation may strongly identify with the organization.
Technically, communication methods also influence organizational identification of virtual workers, and different methods apply to different degrees of virtual work. Electronic communication is more important for sustaining high virtual-status workers' (more than two days per week) organizational identification, whereas phone communication is more important for low virtual-status employees (less than or equal to two days per week).
How does virtual work influence co-worker satisfaction?
Telework impacts not only the teleworkers themselves but also affect those who remain in the office. Despite the positive impact on virtual workers, the impact on co-workers is mostly negative. A study of 240 professional non-teleworkers in office suggest that the more prevalent teleworkers are in one's organization, the less satisfied are non-teleworkers with their virtual co-workers, leading to stronger intention of traditional employees to leave the organization. Therefore, organizations need to consider the full range of telework's impacts including the potential adverse consequences for non-teleworkers.
How does virtual work influence relationships with management?
Leaders in the age of virtual work require an understanding of how this affects their employees' relations with management. From a survey of employees working in a variety of virtual and conventional settings, trust in one's manager and perceived managerial support decrease as the degree of virtualness increases. Specifically, virtual workers have lower levels of trust in managers and perceive less managerial support than conventional employees.
How does virtual work influence team effectiveness?
Though aggregated findings suggest negative effects of virtualness on team functions, the negative effects held only for short-term teams, while in longer-term teams the effects weakened or disappeared.
Overall, teleworking has increased employee productivity, flexibility, and work-family balance. At the same time, it undermines employees' identification with organizations and trust in leadership and has the potential to provoke dissatisfaction from colleagues working in the office. Therefore, good relationships between managers and employees, organizational support for employees, clear performance standards, and appropriate communication methods can help employees adapt to remote work and maintain identification with their organization. In addition, organizations can also provide coaching and training on telework for employees to improve their ability to arrange workdays and maintain a sense of self-efficacy, in order to adjust to remote work effectively. Since the negative effects of remote work on team functions are mainly concentrated in short-term teams, organizations should try to arrange long-term teams to carry out remote cooperation and avoid building and deploying new teams under remote conditions.
The author is an assistant professor in human resources management at Nottingham University Business School China.
The article reflects the author's opinions, and not necessarily the views of China Daily website.
Most Viewed in 24 Hours
China Views