A friend in need is a friend indeed
Share - WeChat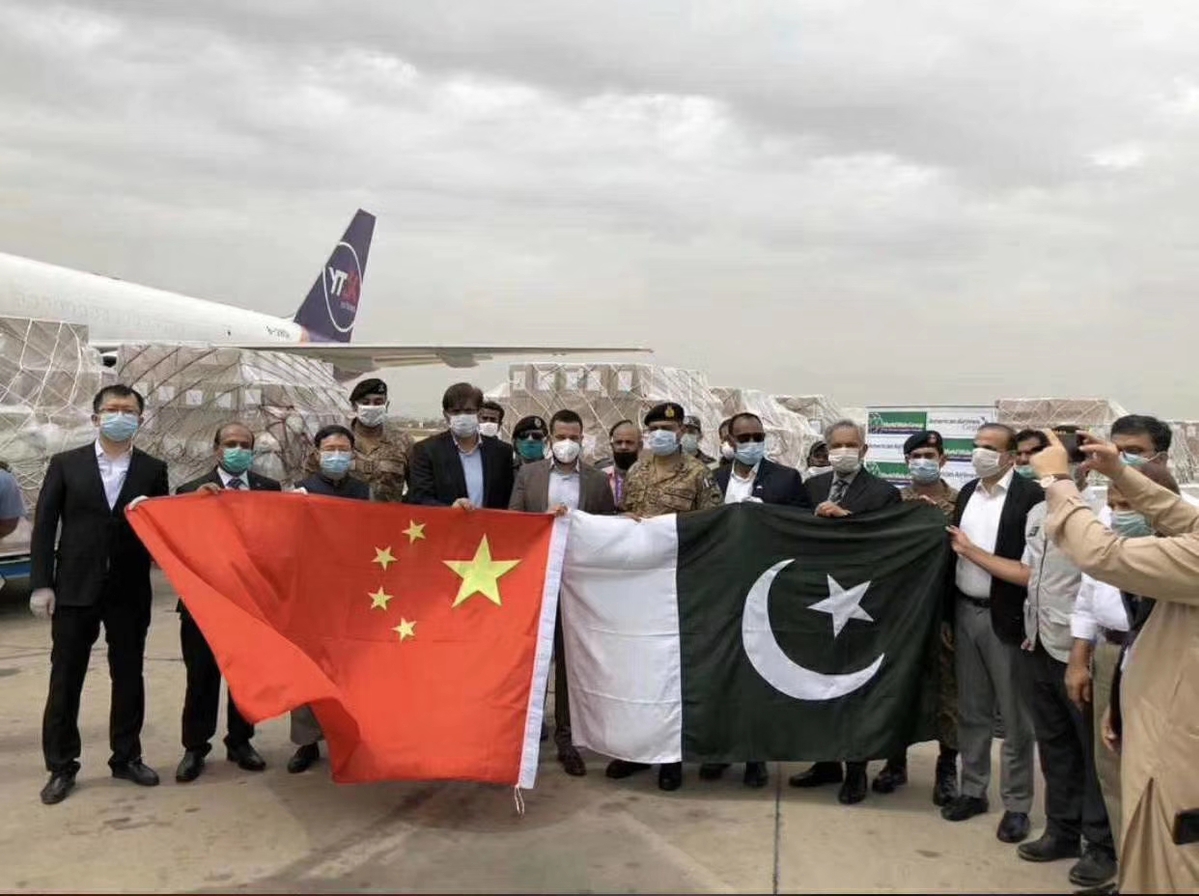 Well it all started with the headline that there was one deadly viral outbreak in southern China and nobody knew what it was. While the people in China were assessing the situation the rest of the world started to put travel bans and restrictions on China. Soon the Western media started doing propaganda against China and its people. Instead of helping China in the time of its worst crises they began spreading disinformation about coronavirus, with some claiming the virus only infected the Chinese people while others were speculating rumors 24/7 on print and electronic media. Nobody was sure what it was because the enemy had no face, , but we know we had to fight it.
The Chinese government took strict steps to tackle COVID-19. There was complete lockdown of Wuhan city and Hubei province but that was all. There was a complete lockdown of the country…people were in their homes and hoping for the best. While China was fighting against the biggest threat to mankind it was still facing opposition and bad press from Western media. But the complete determination of Chinese people against all the odds turned the tide. The Chinese doctors were in the front line against COVID-19 along with nurses and other healthcare staff. Here I would like to mention the unsung heroes who helped and distributed face masks to local communities while there was the shortage of face masks and other commodities. These positive changes happened due to the arduous efforts of all Chinese people.
After the epidemic broke out, Pakistan immediately expressed its solidarity with China and offered donations and assistance despite its own difficulties. Pakistan was the first country to send aid and help its brother in the time of his need. "Facts have once again proven that Pakistan and China are true friends and good brothers that share weal and woe", Chinese President Xi said in a phone call to Pakistan Prime Minister Imran Khan. On Sunday, a message in Urdu was shared by a professor teaching Urdu at the Beijing Foreign Studies University. In her message, the Chinese citizen, who identified herself with her Pakistani name Nasreen, said China was grateful to Pakistan for helping the country during the outbreak in Wuhan
After winning the war against COVID-19 the Chinese government is helping other effected countries by giving them millions of free mask, medical supplies and debt free loans, calling it "mask diplomacy". Italy is now the second-hardest hit country in the world, with more than 35,000 cases. Two Chinese medical teams were sent to Italy in a high-profile show of solidarity.
As Pakistan, along with nearly the entire world, battles the coronavirus pandemic, 'iron brother' China has made it clear it is standing firmly behind its neighbor as the crisis deepens. China, which has successfully contained new novel coronavirus cases despite being the original epicenter of the pandemic, is now lending the world its expertise to fight the virus. Meanwhile, another publication's social media said that the Chinese have sent around 100,000 facial masks from China's Xinjiang province. Foreign Office official Mudassir Tipu spoke to the publication: "You see, since the 1950s, it (our friendship) has been depending and extending to all areas. Even today's gesture is a manifestation of it." On Twitter, another post informed that Huawei Pakistan has donated a video conference system to the Ministry of National Health Services of Pakistan to help the country fight the COVID-19. In a different video shared by Li, a Chinese woman could be seen distributing face masks on the roads of Karachi
Chinese ultra-rich are not lagging behind in the war against COVID-19 .The Jack Ma Foundation and Alibaba Foundation announced plans to donate 1.8 million face masks, 210,000 COVID-19 test kits and other emergency supplies to 10 Asian countries, including Pakistan. The nine other countries, namely, Afghanistan, Bangladesh, Cambodia, Laos, the Maldives, Mongolia, Myanmar, Nepal, and Sri Lanka would all receive the help that includes protective suits, ventilators and thermometers. Jack Ma said on Twitter, "Go Asia!". "Delivering fast is not easy, but we'll get it done!
China has also provided aid worth $4 million to Pakistan, alongside medical face masks and ventilators, Economic Affairs Minister Hammad Azhar announced. I was in China during the outbreak of COVID-19 and Chinese people took good care of me, as I am from Pakistan. President Xi said, "Pakistani students residing in China will be considered as Chinese citizens". My university arranged fresh food and vegetables for me and my fellow students and I am very grateful for their efforts. The coronavirus pandemic has shown that Pakistan and China aren't merely fair-weather friends.
The choices are very difficult, as world economy was already under stress. The projected global growth rate was low, 3.3 percent, which is 0.1 point lower than earlier estimates By anticipating the future, countries have started to devise tool to combat the impacts. Emergency allocation of budget has risen many folds during the last few weeks. China has allocated $16 billion to implement the required instruments to prevent the spread of COVID-19 and fight it.
The best option for world is to start cooperating and combat the challenge. BRI (Belt and Road Initiative) and CPEC (China Pakistan Economic Corridor) provide us an excellent opportunity and world should benefit from it
If the world chooses "not to cooperate" the cost will also be huge and may be beyond the capacity of the world to face. Joblessness will increase which would have severe implications on livelihoods and well-being of common citizens. This time, the impact would be more severe than may be the 1930s recession. The worst impact of this recession would on poor citizens and poor countries. Therefore, the best option for world is to start cooperating and combat the challenge. BRI and CPEC provide us an excellent opportunity and world should benefit from it. The US should reactivate its instruments of cooperation like Trans-Atlantic Trade and Investment Partnership (TTIP) and Trans-Pacific Partnership (TPP) by refining and making these more inclusive. We need to be very clear that "cooperation" is only way-out and instrument to combat the challenges.
Dr. Mirza Arbab Javaid. CSC laureate of China Medical University & Shenyang Normal University.
The opinions expressed here are those of the writer and do not necessarily represent the views of China Daily and China Daily website.
Most Viewed in 24 Hours
China Views