China, UK to work more closely in virus fight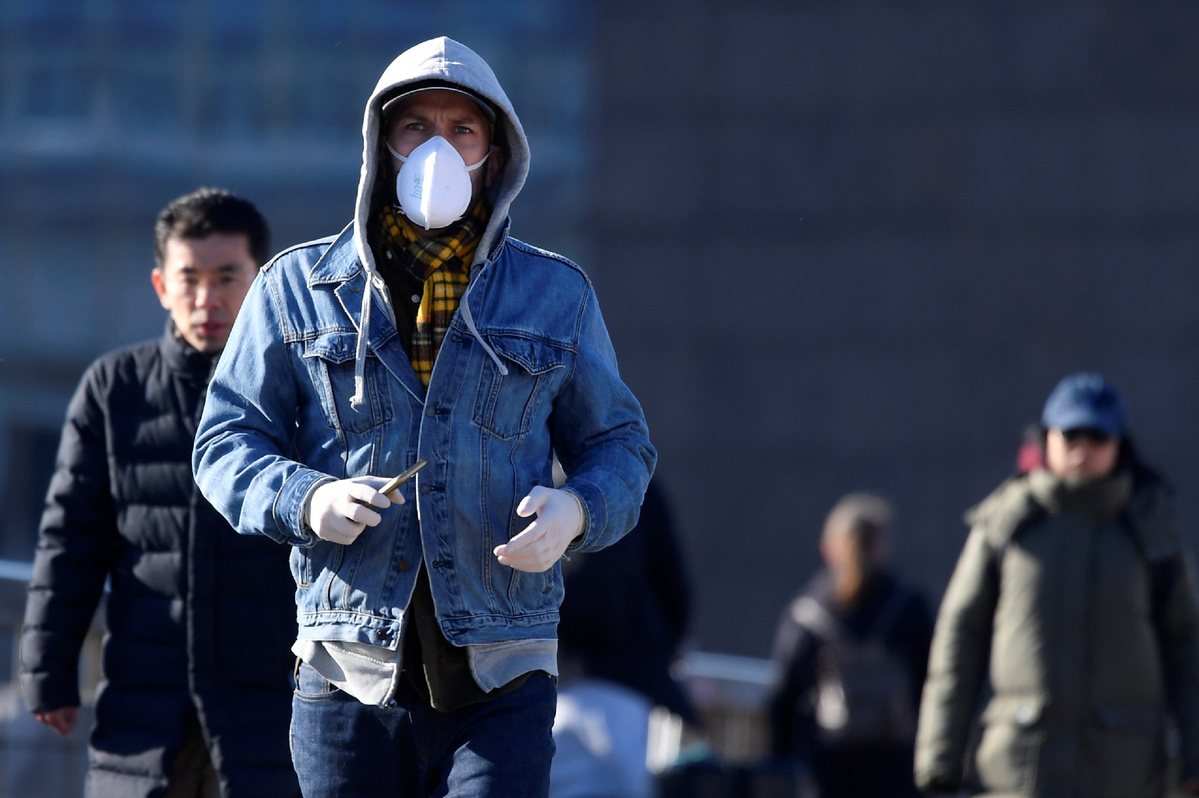 Teams of Chinese medical staff will fly to Britain to share knowledge, experience
China plans to send one or two medical teams to the United Kingdom to share the nation's knowledge and experience in tackling the novel coronavirus, Liu Xiaoming, China's ambassador to the UK, has said.
During an online conversation with the British Chamber of Commerce in China on Tuesday he said the teams will comprise doctors and scientists.
Since the start of the lockdown in Wuhan, Hubei province, the UK has donated medical supplies to China that were in need, Liu noted.
He also expressed appreciation for donations made by the chamber's members in the fight against the virus, which he said "shows the strength" of the relationship.
On Monday, President Xi Jinping and UK prime minister, Boris Johnson, held a phone conversation, Liu noted.
"China and the UK are standing together," he said. "I firmly believe that the relationship between our two countries will emerge even stronger, and the friendship between our peoples will emerge deeper after we win this battle against the virus."
To deal with the pandemic, high-level communications have been conducted between the two governments, he said, and Chinese experts have shared China's experience with counterparts in mainland Europe as well.
Liu said China encourages collaboration between scientific institutions, colleges, and pharmaceutical companies from both sides on vaccine and drug development to battle the virus.
Speaking on handling the outbreak's impact, the ambassador said the economic hit is "temporary and short-term", and he noted the economy will bounce back.
He said "the Chinese economy is still strong".
The Chinese government is determined to resume production and provide impetus to the economy's recovery, Liu noted.
The economies of China and the UK are highly complementary, and there is great potential for the two countries to work together, Liu added.
Beijing is "very active" in encouraging Chinese businesses to invest more in the UK, he said.
As for Chinese technological giant Huawei and 5G technology, Liu said the company will be a "great help" in achieving the ambition of Johnson's Cabinet of completing the nation's 5G network.
Both China and the UK are permanent members of the UN Security Council and members of the G20, and Liu said both countries are working to build a community of shared future for mankind.
The United Nations' annual climate change summit, COP26, is scheduled for Glasgow in the UK in November, and China will host the UN Convention on Biological Diversity conference in Kunming, Yunnan province in October.
Promoting biological diversity and tackling climate change at the two events and providing leadership on those issues also link the nations, he said.