Survivors of 1918 flu pandemic urge public to cooperate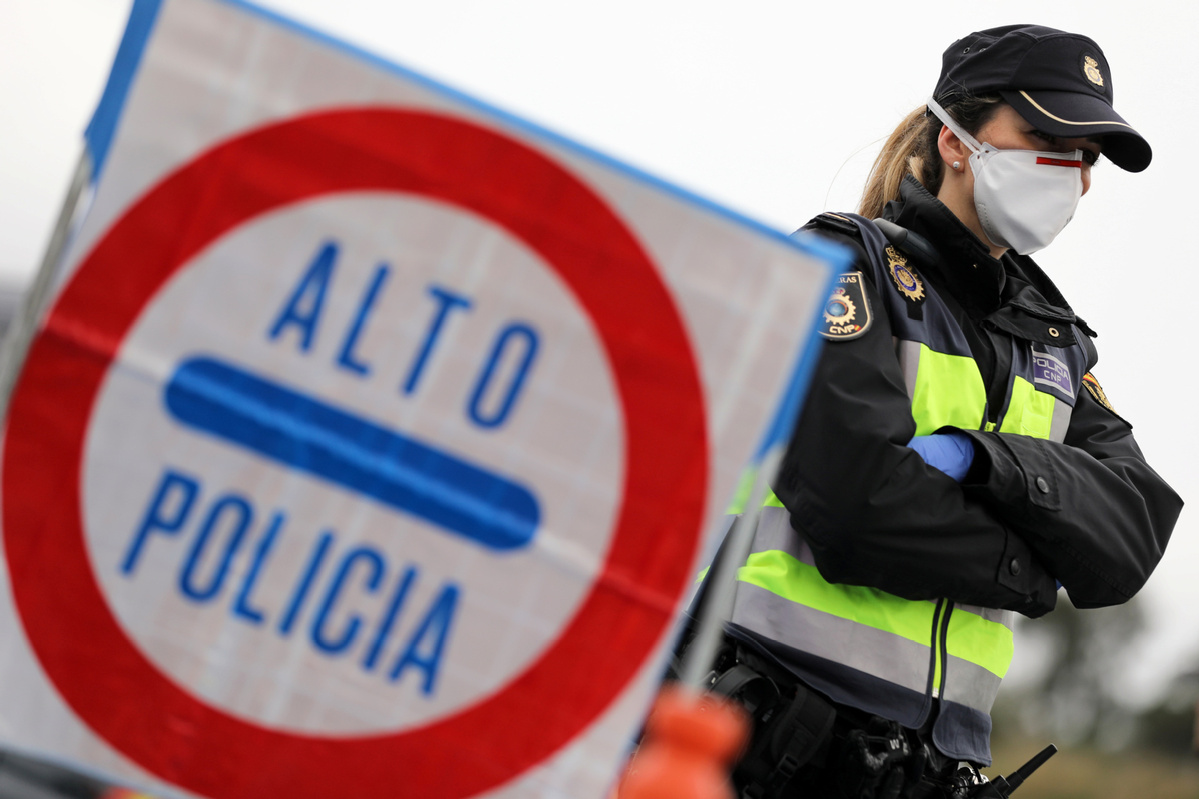 A 105-year-old survivor of the 1918 flu pandemic that killed at least 17 million people says we should work together and learn the lessons of the past when confronting the novel coronavirus and the COVID-19 respiratory disease it causes.
Jose Ameal Pena was 4 when the 1918 flu tore through the fishing village in northern Spain where he lived, killing 500 of its 2,000 residents.
The pandemic, which began in January 1918 and ended in December 1920, is believed to have sickened around 500 million people, which was about a quarter of the world's population.
Ameal Pena was among those who caught the virulent flu strain.
"When I woke up, I could barely walk," he told the El Mundo newspaper. "I had to crawl on my hands and knees."
He urged people to follow today's official advice. Back then, the doctor could only prescribe vapors of boiled eucalyptus and seaweed.
"Be careful," he said. "I don't want to see the same thing repeated. It claimed so many lives."
His daughter, Anunciata, told the paper: "He knows exactly what is happening with the coronavirus. Since he lived through all that, he's having a hard time now. He's afraid that something similar will happen again, even though we're living in very different times.
Better insights
Medical advances during the past 100 years mean people today have much more of an idea of what they are up against; and what to do. Back in 1918, scientists did not have the same ability to isolate the virus, develop and test antiviral drugs, and introduce complex treatments.
Back then, people could only wait for a virus to finish its work.
Joe Newman, a 107-year-old survivor of the 1918 flu who lives in Sarasota, Florida, told NBC News: "There are those of us who say, well, this too shall go away. And it will. But at what cost, at what expense?"
Instead of waiting for the virus to burn out, Newman called on people to follow the advice, and to support each another.
"You have to be my crutch. I have to be yours," he said. "It's been that way through every crisis we've had. And then, we find, when we do look back, that is what got us through it."
And Fritzi Bryant, a 106-year-old woman from Washington State, echoed those thoughts, telling KING-TV, that everyone has a part to play.
Back in 1918, the United States government asked her father, who was a tailor, to switch his production to face masks, allowing him to make his contribution.
"There's no sense in playing it down," she said. "You have to look it square in the face… and do everything you can in your power to make it better."
A PBS News Hour article sums up the way the past can inform the present. It describes an exhibit that opened nearly two years ago at the Smithsonian National Museum of Natural History in Washington, DC to mark 100 years since the 1918 pandemic.
The exhibition, which was full of sobering statistics, noted that humanity has had some stunning successes too in the ongoing fight against disease, such as the World Health Organization's vaccine that eradicated smallpox.
But it also noted that the Smithsonian exhibition has been forced to close, along with most other exhibits and events around the world, in the fight against novel coronavirus.