Shanghai bookstores take steps to get through tough times
Share - WeChat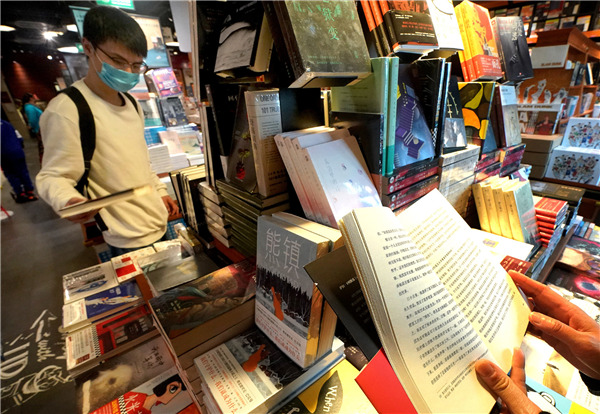 Brick-and-mortar bookstores in Shanghai are taking new steps such as open-air book fairs and "take-out" services to get themselves through the novel coronavirus outbreak.
On Saturday morning, an open-air book market was launched in the downtown area of Shanghai. Book fans wearing masks strolled in the gentle spring breeze. Different kinds of books were piled up on the vendors' tables with hand sanitizer and alcohol prep pads beside them.
Most brick-and-mortar bookstores in China have reopened to the public since early March, and the passenger flow in Shanghai's bookstores has recovered to around half of that before the outbreak.
Most Popular