Caterers express gratitude to medical workers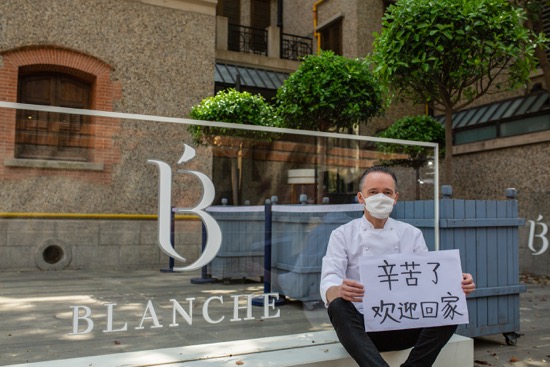 Sixty-one catering brands in Shanghai have pledged to provide preferential rates and even hand out free products to medical staff at the frontlines of the fight against the COVID-19 epidemic in Hubei province.
Organized by Zebra Magazine, a dining we-media platform, the campaign was launched on March 18 when the first batch of Shanghai medical staff returned from Hubei province.
Blanche, a French restaurant located on Wukang Road, said that it will provide a take-out package worth 500 yuan ($70.4) or a two-person afternoon tea set worth 600 yuan to medical staff who have a certificate proving that they were at the frontlines in Hubei province.