More imported COVID-19 cases in Beijing
Share - WeChat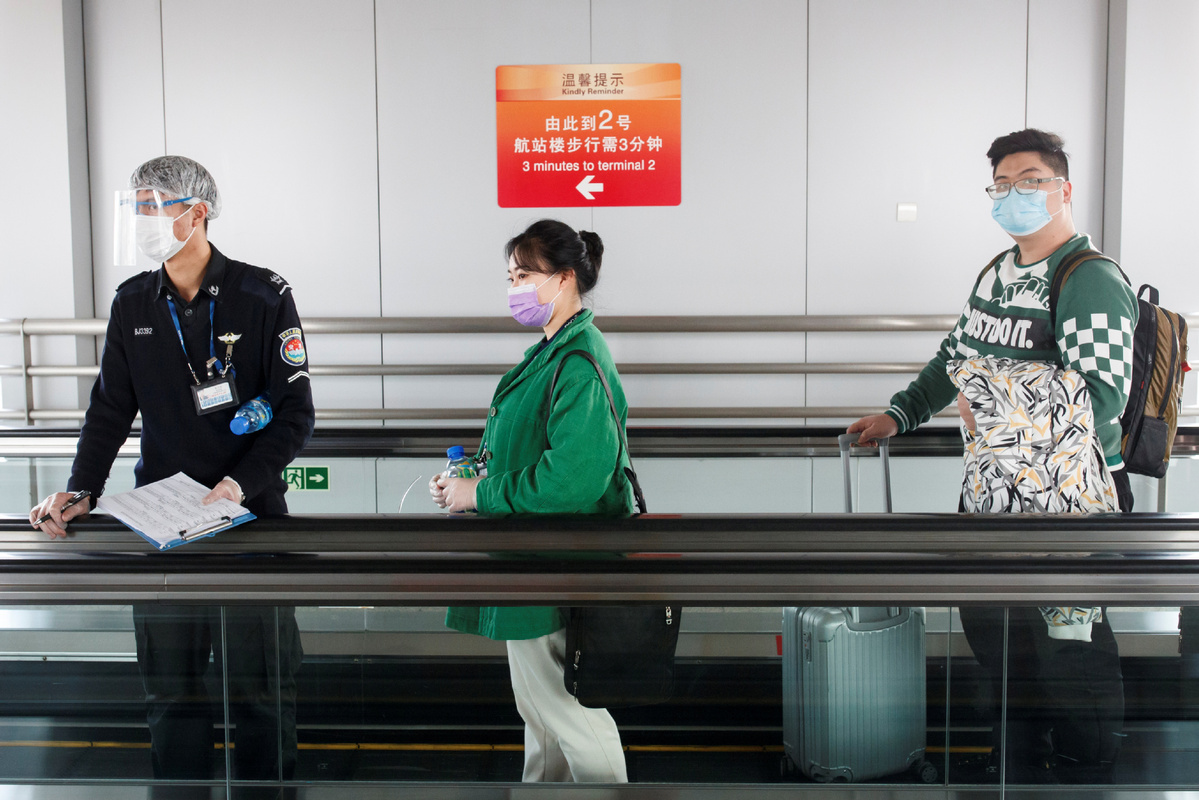 Beijing reported 10 new imported cases of the novel coronavirus pneumonia on Sunday, including the first from Pakistan, bringing the total confirmed infections from overseas to 107.
Of the cases reported, there were four from the United Kingdom, two from Spain, two from France and one each from the United States and Pakistan, according to the Beijing Municipal Health Commission.
The capital also reported 15 new suspected cases on Sunday involving inbound travelers.
To date, confirmed infections from overseas in Beijing involve 13 countries. Of the total confirmed imported cases, 34 are from the United Kingdom, 29 from Spain, 18 from Italy, seven from the United States, five from France, three each from Austria, Hungary, Iran and one each from Thailand, Brazil, Luxembourg, the Netherlands and Pakistan, health commission said.
Beijing reported no locally transmitted cases from noon to midnight on Sunday. As of Sunday, a total of 415 domestic cases had been registered in the capital, with 392 of the patients recovering.
There have been no new reports of domestically transmitted COVID-19 cases in Beijing for 16 consecutive days. As of midnight on Sunday, Beijing had reported a total of 522 confirmed cases, with 400 of those patients discharged from the hospital after recovery. There have been eight deaths.
Local health authorities in the capital have traced 4,164 people who had close contact with the patients. They said 381 were still quarantined for observation.