Remote classes help bring students together
Share - WeChat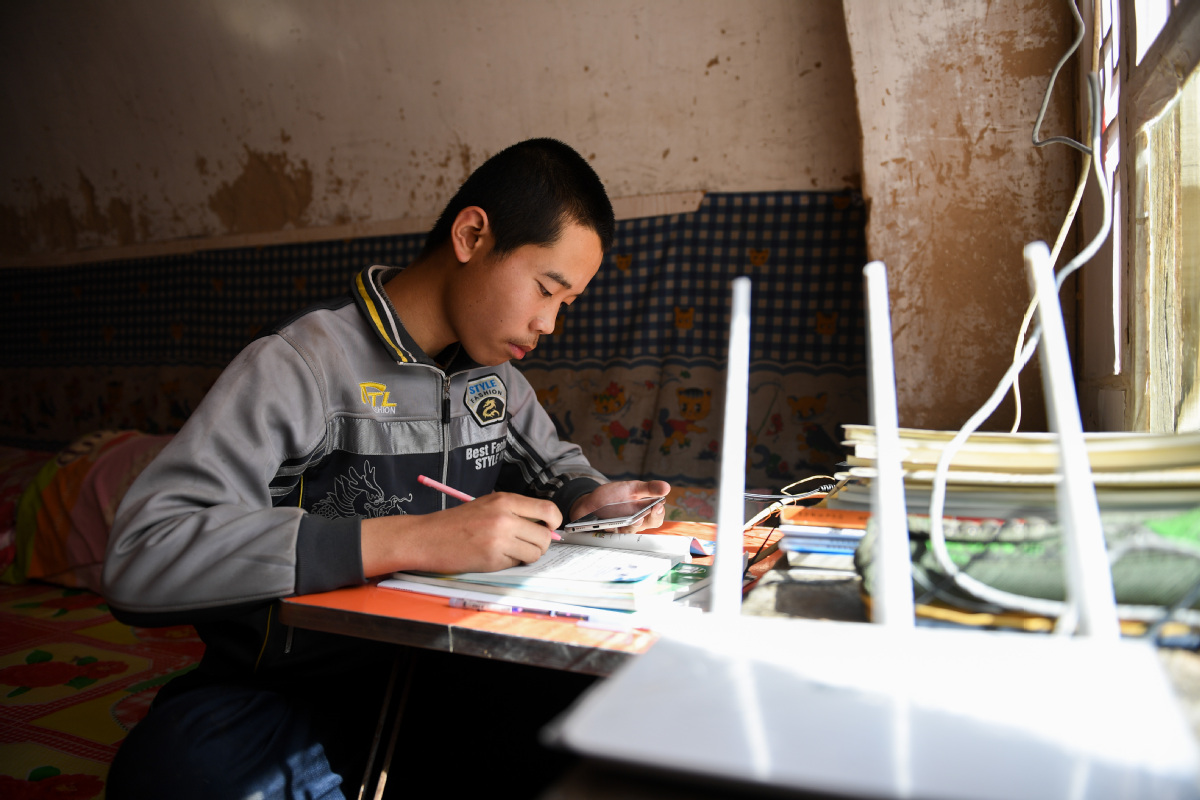 With schools and colleges closed, lessons via the internet and TV are ensuring no one falls behind. Zou Shuo reports.
As millions of students remain homebound as a result of the novel coronavirus outbreak and need to take classes online, some are unable to log on because their homes do not have an internet connection.
The challenge can be even harder for students in remote rural areas, where internet access is often poor and they have to find creative ways to continue studying.
Online classes have become a quick solution for teachers grappling with the results of the contagion that hit the country hard and fast. The Ministry of Education has encouraged schools to provide internet lessons to keep millions of students occupied in light of the suspension of classes.
Since Feb 17, a national cloud-learning platform has provided educational materials for students at middle and high schools, according to the ministry, which said the platform is intended to provide resources for students, but is not meant to replace full-time classroom learning.
At the same time, classes for primary school students are being broadcast on Channel 4 of China Education Television.
The division of learning platforms for students at different levels is intended to limit the amount of time primary school students spend online and protect their eyesight. It also aims to prevent the network from becoming congested by too many students going online simultaneously, the ministry said.
However, some people are questioning whether the fervent drive to push classes online will result in students being left behind.
As students have been asked to tune into lessons livestreamed via phone apps, type questions as real-time messages and submit homework through WeChat, the country's stark digital divide makes it hard for some.
While about 854 million people have access to the internet, for some disadvantaged families, data plans don't come cheap. The cost of streaming hours of online classes on a smartphone can quickly add up, and not everyone has broadband, Wi-Fi or even a TV set at home.