TCM experience shared with US counterparts to fight virus
Share - WeChat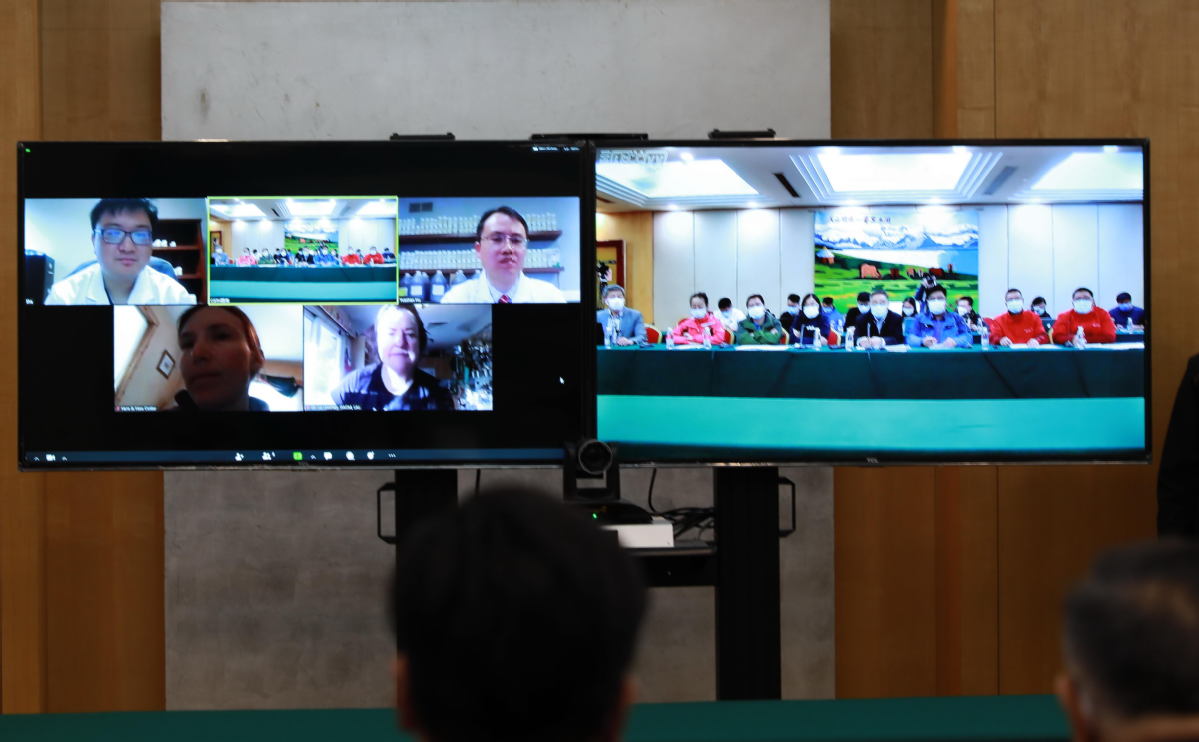 The nation's leading traditional Chinese medicine experts on Wednesday shared with US counterparts their novel coronavirus pneumonia diagnosis and treatment experience that proved effective in Wuhan.
Zhang Boli, an academician at the Chinese Academy of Engineering and president of Tianjin University of TCM, talked with three presidents of the American Association of Acupuncture and Oriental Medicine from Colorado, Missouri and Nebraska about prescriptions, moxibustion and acupuncture.
"We do not have targeted medicine, but we have found solutions from TCM that enjoy a long history," Zhang said to the presidents through an interpreter.
TCM has been widely applied and has proved effective in the prevention, treatment and recovery of novel coronavirus infected patients on the Chinese mainland, according to the National Administration of Traditional Chinese Medicine.
Official figures showed that through Sunday, 91.6 percent of the patients in Hubei province and 92.4 percent of the patients nationwide were treated with TCM.
Of those who were in Wuhan's makeshift hospitals, which have all been closed, 99.9 percent were treated with TCM, proving that a combined use of TCM and Western medicine is very effective.
Nearly 5,000 TCM medics were sent to Wuhan, the hardest-hit city on the mainland.
Zhang said that he has also helped Australian counterparts update the prescription of TCM treatment in accordance with local environmental and judicial requirements. Research is also under way in Europe.
"We are eager to learn from Wuhan's experience, especially regarding TCM treatment, which is both affordable and effective," said He Jun, dean of Italy-based Qihuang College of TCM.
Sichuan New Green Pharmaceuticals company, a leading TCM medicine producer, revealed that exports have been increasing since early March in Europe and North America.
"Our experience in Wuhan and China proves that TCM is safe and effective in treating COVID-19 patients. It is the combination of ancient wisdom and modern technology," Zhang said.
"TCM treatment is one of the highlights of China's solution, and we are willing to share the experience with the world."
Liu Jianyu and Liu Na contributed to this story.