Trump criticized for 'Chinese virus' use
Share - WeChat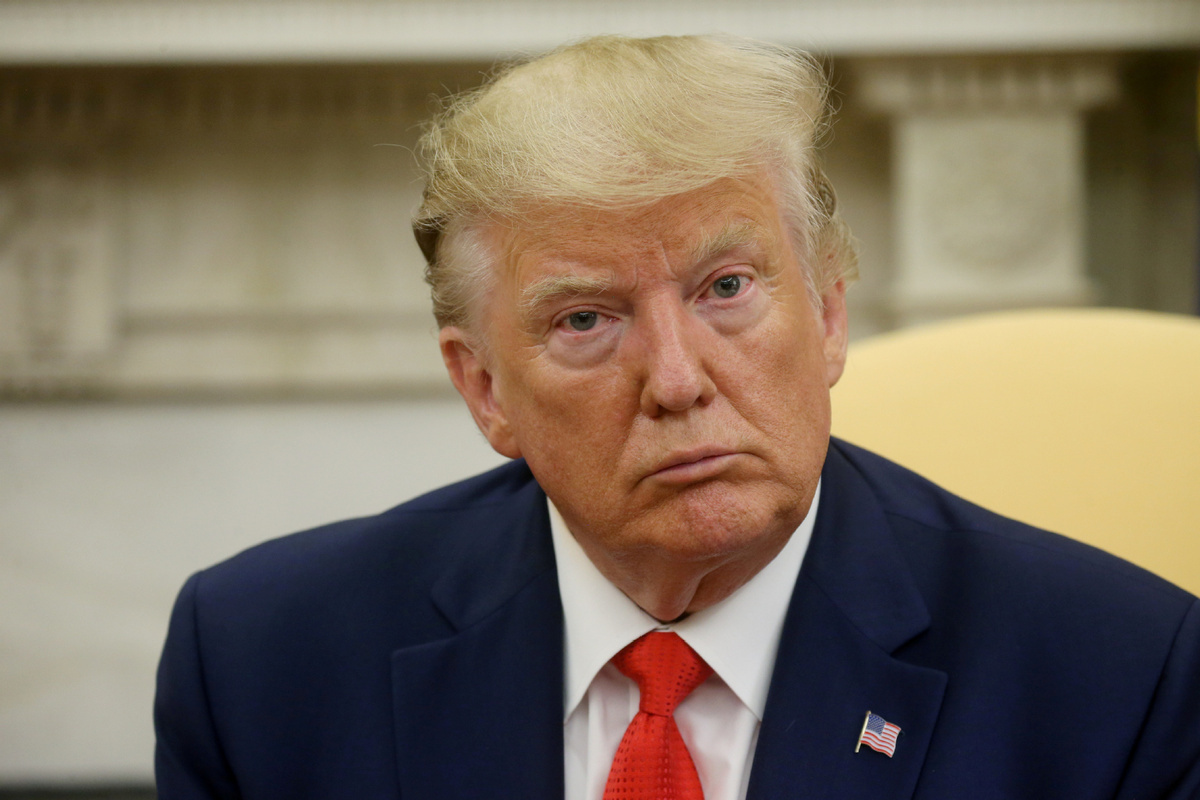 A senior global health official and a US mayor on Wednesday warned against using phrases like "Chinese virus" to refer to the novel coronavirus, joining a chorus of voices that called such labeling counterproductive and fuel for xenophobia as the latest research suggests the pathogen has a natural origin.
When asked at a White House briefing about his use of the phrase amid reports of backlash against Asian Americans because of the outbreak, US President Donald Trump continued to use "Chinese virus" and said it's "not racist at all".
At a media briefing on COVID-19 at the headquarters of the World Health Organization on Wednesday, Dr Mike Ryan, executive director of the WHO's health emergencies program, said, "It's really important that we be careful in the language we use lest it lead to profiling of individuals associated with the virus. This is just something we need all to avoid.
"The pandemic of influenza in 2009 originated in North America, and we didn't call it the North American flu," Ryan said. "So it's important that we have the same approach when it comes to other viruses."
Trump had earlier called the virus straightforwardly coronavirus on many occasions, but he changed his tone Monday on his Twitter account, seemingly on grounds that he "didn't appreciate the fact that China was saying that our military gave it to them. Our military did not give it to anybody."
He continued to use the phrase in two of his tweets Wednesday.
London Breed, the mayor of San Francisco, said the president's repeated references to the virus that causes COVID-19 as a "Chinese virus" are "offensive and counterproductive".
"There is never an excuse for xenophobia. Coronavirus is a global pandemic that is affecting all of us, and it requires all of us to listen to public health experts and respond together," Breed said in a statement. "That's what we're doing here in San Francisco, and that's what we need our federal leaders to do as well."
Kurt Bardella, an NBC News contributor, noted that plenty of others made the same characterization when the virus first hit the news, but they've stopped because they realized the potential harm it could cause. But Trump has not stopped.
"Here, he's antagonizing China at the absolute worst time. We need to be learning from Chinese doctors and officials, not causing an international incident," Bardella wrote in an op-ed Wednesday.
He added that at a time when the president of the United States should be acting as a unifying figure, he is instead sowing the "destructive seeds of xenophobia".
A research paper published in the journal Nature Medicine on Tuesday explored the origins of SARS-CoV-2, another name for the feared virus that causes COVID-19, and found that coronavirus has a natural origin.
"By comparing the available genome sequence data for known coronavirus strains, we can firmly determine that SARS-CoV-2 originated through natural processes," said Kristian Andersen, an associate professor of immunology and microbiology at the Scripps Research Institute and the corresponding author on the paper.
Based on their genomic sequencing analysis, Andersen and his collaborators concluded that one of the possible scenarios is that the virus evolved to its current pathogenic state through natural selection in a nonhuman host and then jumped to humans, according to a news release from Scripps Research.
While the origin of the coronavirus has not been finally identified, NBC News chief foreign correspondent Richard Engel, while weighing in on Trump's use of the divisive phrase Wednesday, said it is a "bat virus".
"It's easy to scapegoat people and that is what has always happened when there have been pandemics or epidemics," Engel said. "This is a bat virus, not a China virus. It doesn't speak Chinese. It doesn't target Chinese people. It targets human beings who happen to touch their eyes, nose or mouth."
Harvard law professor Laurence Tribe remarked on Twitter on Wednesday, "Mr. President, the Coronavirus comes not from Chinese people or 'from China,' but from bats, Bat — flying critters with no nationality or ethnicity, in case you were wondering. Each time you call it 'a Chinese virus,' you display your ignorance and your racism."