'Reciprocal' response delivered to US press
Share - WeChat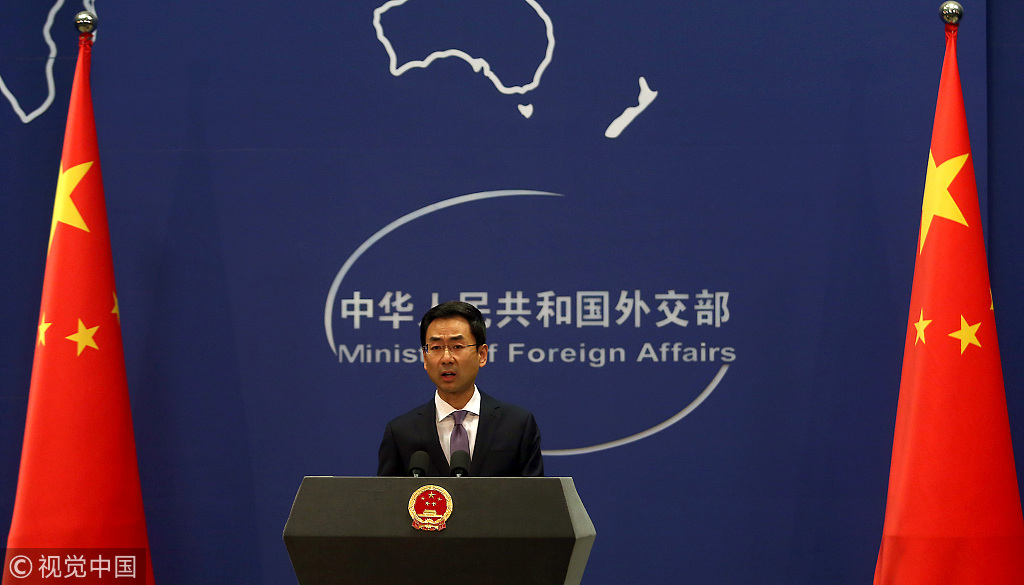 Countermeasures taken against United States media outlets are legitimate and justified self-defense that Beijing is compelled to take in response to Washington's unreasonable oppression of Chinese media organizations, Foreign Ministry spokesman Geng Shuang said on Wednesday.
"They are entirely necessary and reciprocal. We urge the US side to immediately correct its mistakes. Otherwise, it will be the US side who suffers greater loss," he said, adding that China has all the options on the table.
In countermeasures announced by the ministry early on Wednesday, it demanded that US journalists working with The New York Times, The Wall Street Journal and The Washington Post whose press credentials are due to expire before the end of 2020 notify the ministry's information department within four days and hand back their press cards within 10 days.
It also demanded the branches in China of the three newspapers as well as the Voice of America and Time magazine provide information about their staff, finances, operations and real estate in China.
The ministry said the measures are in response to the US decision this month to reduce by 40 percent the number of Chinese nationals working for five Chinese media outlets in the US, which were designated "foreign missions" by the US State Department in February.
"If any US media outlet has any complaints over China's countermeasures, they can bring it forward to the US government," Geng said.
When asked whether the journalists have to leave China immediately after 10 days, Geng said that unlike what the US has done with Chinese journalists, China will deal with the issue in a more considerate and humanitarian way given the current epidemic situation.
"China's fundamental State policy of opening-up has not changed and will not change," Geng said, adding that foreign media outlets and journalists who cover stories in accordance with laws and regulations are always welcome in China and will get continued assistance from Beijing.
"What we reject is ideological bias against China, fake news made in the name of press freedom and breaches of ethics in journalism."
Li Haidong, a professor of US studies at China Foreign Affairs University, said China's decision is normal behavior in the spirit of diplomatic reciprocity.
"China is trying to remind the US of its unjustified conduct and urge it to make corrections so that the media exchanges between the two countries can be smooth and normal," Li said.
He said China would not want to see barriers set up to the media of the two countries but has been forced to take measures to guarantee its own dignity and interests.
Shen Yi, a professor at Fudan University in Shanghai, told the Global Times that amity in a relationship can only be established on the basis of equality instead of unilateral tolerance. If the US breaks the normal rules of playing the game, China has to play it according to the US rules, he said.
Li said China holds an open attitude toward exchanges with the US and there is huge space for bilateral exchanges in various fields, including media. "It is critical that the two sides do their utmost to create conditions for strengthening communications and facilitating bilateral cooperation," he said.