Italy finds sanctuary in music amid epidemic
Share - WeChat Music is flowing through the air in alleyways, rooftops and verandahs. Elegant notes played by pianos, trumpets and violins are filling in the void on empty streets. If no musical instruments are at hand, people join in as "percussionists" by clanging with their pots and pans.
This is not the scene at a concert hall. This is on the streets of Italy amid the epidemic.
The COVID-19 outbreak has sparked one of the most severe forms of a national crisis for many of the affected countries around the world. At the same time, it has also showcased the spirit and inner strength of many nations.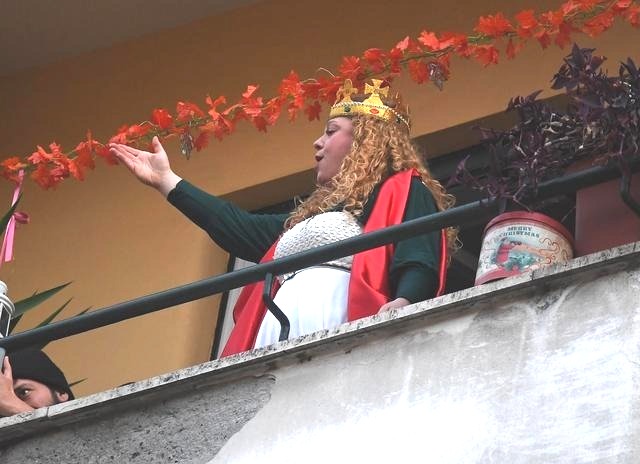 As Italy carries forward with a national lockdown, Italian residents took to their balconies to perform the national anthem in a "flash mob" style as a way to express gratitude for the medical workers on the front line of the fight against COVID-19. Fratelli d'Italia, which in itself is a work about resisting oppression, calling for unity and fighting together, is now the country's declaration of war against the coronavirus, as families sang along and cheered to raise morale, show solidarity and enjoy a moment of respite in this tough time.
A YouTube video of Italians playing the Chinese national anthem in Rome to thank China for its aid has received more than 50,000 views.
The Italian man who played the Chinese national anthem said to the speakers: "I am not sure if there is a Chinese neighbor here. But I would like to sincerely thank China," according to CGTN.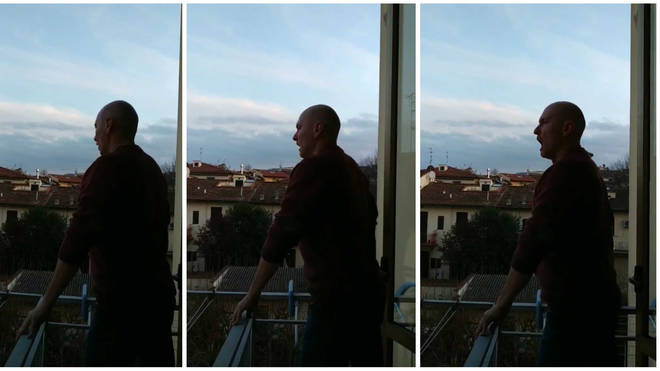 Quarantined tenor Maurizio Marchini joined the game and serenaded the empty streets of Florence with his rendition of Giacomo Puccini's aria Nessun Dorma. His performance has since been viewed more than 4 million times on Twitter and nearly 3 million times on Facebook.
Another video widely shared on social media showed quarantined Italians singing a traditional song, Canto della Verbena.
Premier violinist Aldo Cicchini of Orchestra Sinfonica Nazionale della RAI performed Manha de Carnaval on his balcony, which attracted many people from the neighborhood to come out on their own balconies to appreciate it.
In the capital of Rome, a neighborhood collectively sang Volare, an old tune from the 1950s, to boost the spirit of the united.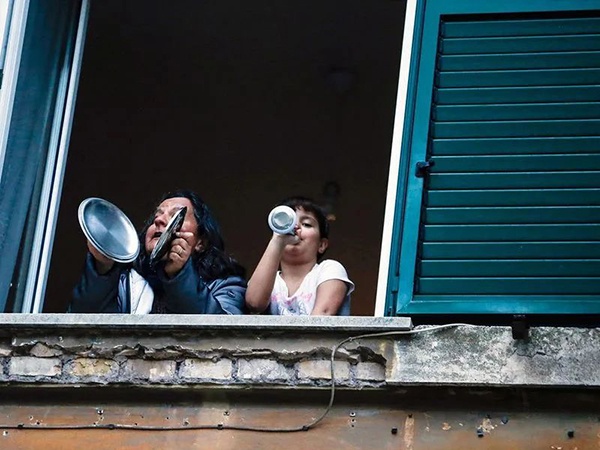 Italy, known for its rich history of art and culture, has found sanctuary and asylum in music, rediscovering peace and happiness in this difficult time. This optimistic gesture was captured in videos, which encouraged the world, including netizens in China, who were amazed at how artistic the country can be.
"How romantic the Italians are!"
"Italy has proved itself once again as the land of the Renaissance. Art and culture are inscribed in their genes!"
"Give it another month, we will witness the second Renaissance!"
"Art is not the answer to disasters, but its powers are boundless."
China has shown support to Italy's fight on the battleground.
East China's Zhejiang province sent a team of 12 medical professionals to Italy on March 17, along with 9 tons of medical supplies, 10,000 nucleic acid detection reagents and 50,000 antibody test kits. To date, Zhejiang province has donated 35.4 tons of goods and materials to Italy.
Qiu Yunqing, executive vice-president of The First Affiliated Hospital of Zhejiang University, said he wanted to show Italy how to avoid unnecessary divergence in the fight against the epidemic.
"Overall, we wanted them to have more confidence in this battle," Qiu added.
The support and love of art is reflected in other actions China has taken. In Jack Ma's donation of medical supplies to Italy, the musical score and a line of lyrics taken from Nessun Dorma was written on a poster posted on the package.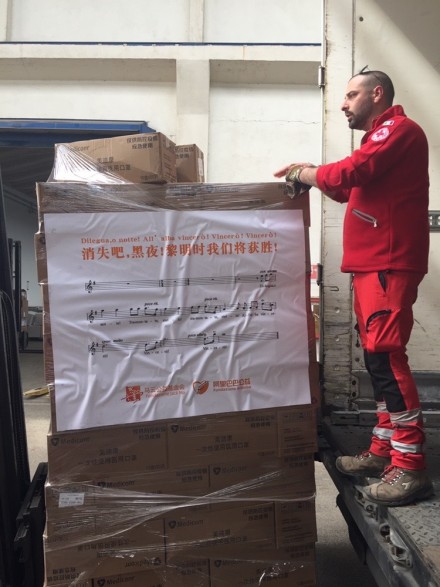 To date, Italy has 31,506 confirmed cases of COVID-19 infections. Italy has imposed an unprecedented lockdown across all of Italy in an effort to slow down the outbreak of COVID-19. Sights of the hustle and bustle of the streets are nowhere to be seen, but optimism and love for arts are still there.
Video source: Sina Weibo