Musical instrument production resumed for overseas orders
Share - WeChat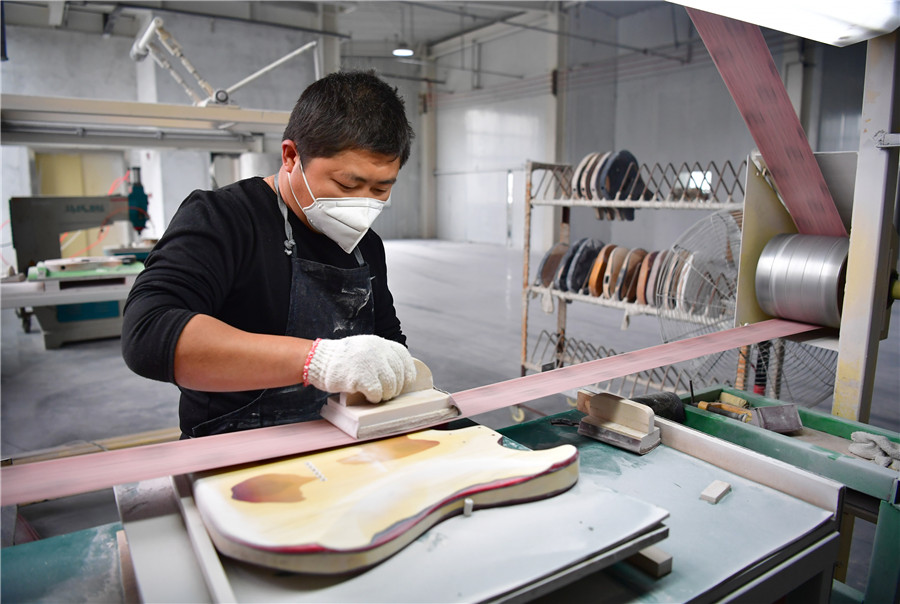 Musical instrument production has been resumed to meet the demand of overseas orders in Hanzhong, Northwest China's Shaanxi province.
These musical instruments include the guitar, bass and ukulele, which have been ordered by international customers.
More than 60 percent of small and medium-sized companies from regions outside Hubei province have resumed work, and the average operating rate of industrial enterprises in the same areas is over 95 percent, according to the Ministry of Industry and Information Technology.