Peking Opera 'Taking Tiger Mountain by Strategy'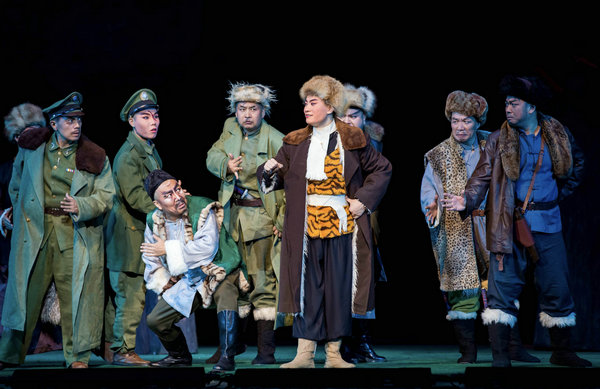 Taking Tiger Mountain by Strategy is adapted from parts of the 1957 hit novel, Tracks in the Snowy Forest, by Qu Bo. The book was inspired by a real-life story of an incident in 1946 during the Communist campaign to suppress bandits in Northeast China during the Chinese Civil War.
The story follows a PLA soldier named Yang Zirong who impersonates a bandit to infiltrate into a local gang of bandits, eventually helping the main Communist force wipe out the bandits.