Robots safeguard people's health after work resumes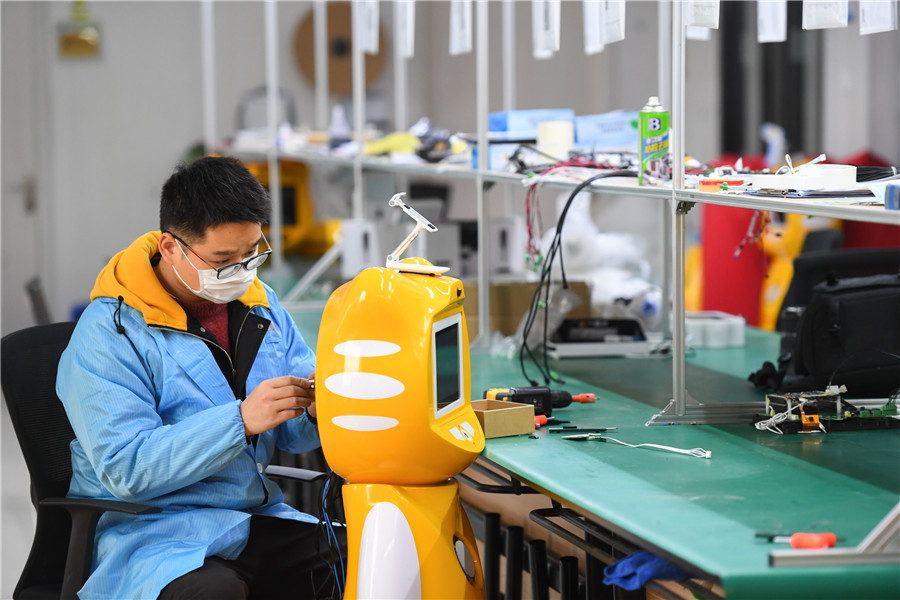 Robots have been widely used to monitor health conditions after more people have resumed work in Changsha, Central China's Hunan province.
These robots can be applied to diverse scenarios and have many health-related functions including checking body temperature, recording data and sending feedback. Some can also help to disinfect people's hands, which improves work efficiency and reduces human costs.