Testing time for Afghan peace: China Daily editorial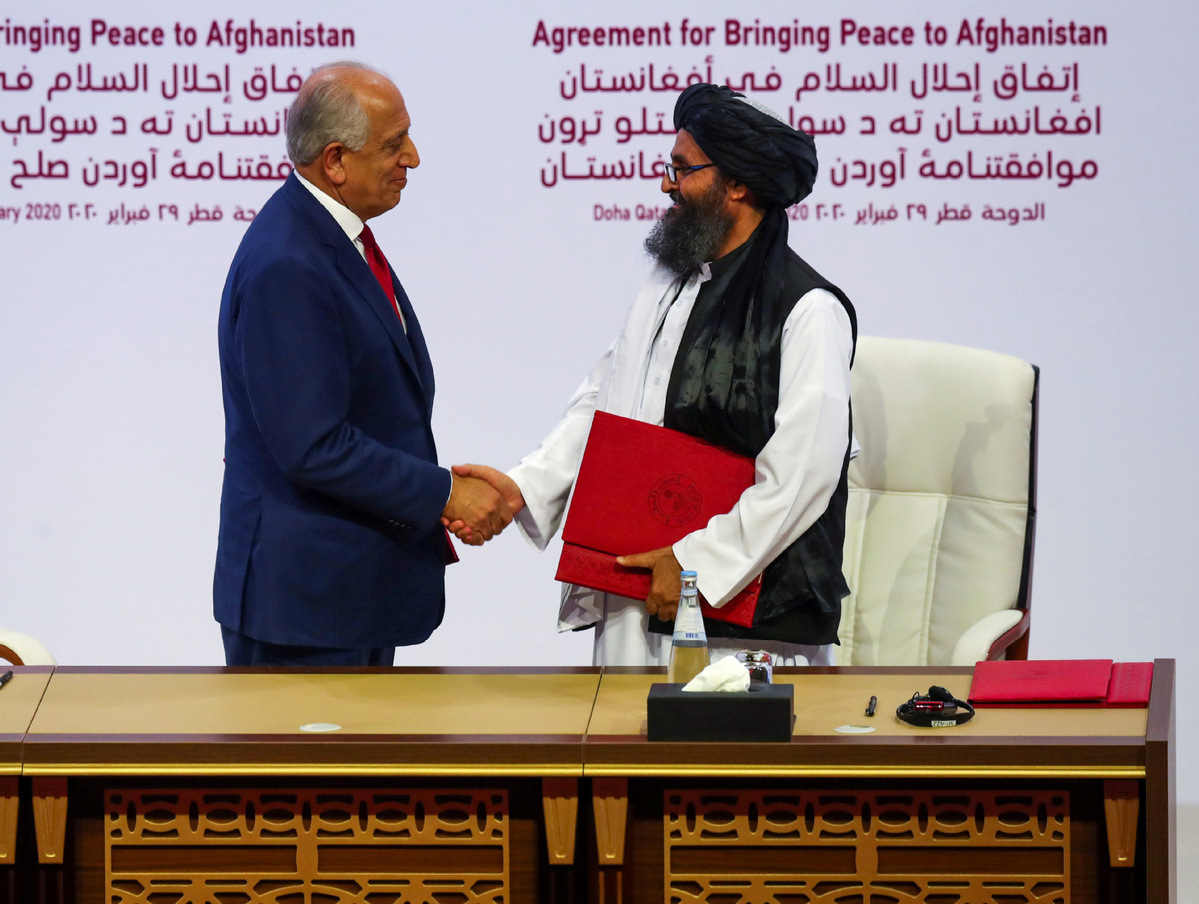 Taking a step forward on its peace deal with the Taliban, the United States began withdrawing troops from Afghanistan this week. But despite this positive development, this is no time for complacency as the country still faces a formidable challenge to realize lasting peace.
The US-Taliban deal, signed on Feb 29, was touted as Washington's effort to end 18 years of war in Afghanistan. Under the deal, the US would begin a conditions-based reduction of its forces in Afghanistan to 8,600 within 135 days while the Taliban promised not to turn the country into a haven for terrorists.
However, the newly started peace process is already being severely tested as there are still frequent attacks on Afghan government forces, which promoted the top US commander for the Middle East Marine General Frank McKenzie to paint a grim picture on Tuesday, saying the current level of violence is higher than allowed for in the plan.
The ongoing violence in Afghanistan has raised concerns about whether the US and Taliban can hold the peace deal together.
The chaotic situation inside Afghanistan not only casts doubts on the deal but also on the country's prospects for national reconciliation.
On Monday, Afghan President Ashraf Ghani and his main political rival, Abdullah Abdullah, were each sworn in as president in separate ceremonies in Kabul. The dueling inaugurations, coupled by a rocket attack that took place during Ghani's inauguration, for which the Islamic State terrorist group claimed responsibility, do not bode well for the reconciliation process.
The US withdrawal was considered a crucial step for intra-Afghan talks in which all factions including the Taliban would come together and negotiate a road map for their country's future. But apart from the bleak security situation and political chaos, the unwillingness of the Taliban to directly negotiate with the Afghan government remains an obstacle.
As such, the situation in Afghanistan is at a critical point and there are huge challenges to be overcome if there is to be political dialogue to improve the security situation and advance the peace process. The US-Taliban deal was signed against the backdrop that major political forces in Afghanistan have shown a greater commitment to peace. Such a hard-won gain must be cherished and upheld.
All parties in Afghanistan should seize the opportunity and address the challenges ahead together. Efforts must be made to ensure that the foreign troops stationed in Afghanistan are withdrawn in an orderly and responsible manner.
All parties involved in the peace process should also do their utmost to prevent the resurgence of terrorist groups. And to this end, the international community should play its part by supporting the capacity building of the Afghan national security forces.
Most Viewed in 24 Hours
China Views