A song for the road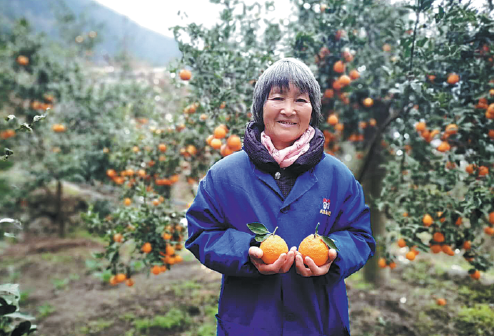 The e-commerce platform, Jiaxianglaike, founded by Li Zheya and Miao Jie, helps fruit-growers in Shimian county in Ya'an, Sichuan province, to sell their oranges online. CHINA DAILY
The biggest challenge was to hire bus drivers to deliver the vegetables since few were willing to go to Hubei because of the epidemic.
"It was the farmers who helped us to arrange transportation and also find drivers," Li adds.
Miao Jie, co-founder of Jiaxianglaike, also went to Hubei to deliver vegetables.
Miao was born in Wuhan and moved to Beijing with his parents at age 5. He used to visit Wuhan every year during Spring Festival to see his grandparents.
Since 2015, their online platform has helped farmers from more than 200 counties across the country. Li and Miao traveled to many such counties to meet local farmers and helped them to select and pack the vegetables.
"We've helped them sell their surplus online. Now, they are helping us during this difficult time," Miao said in an interview with Beijing Youth Daily on Feb 5.
"There were few buses on the road, which made the trip very lonely and unusual. But when we saw buses full of supplies with banners saying 'providing support' for Wuhan or Hubei, we felt we were not alone," Miao, 45, added.
The company also donated some medical supplies for Wuhan.