Milan, Venice locked down as virus rages
Share - WeChat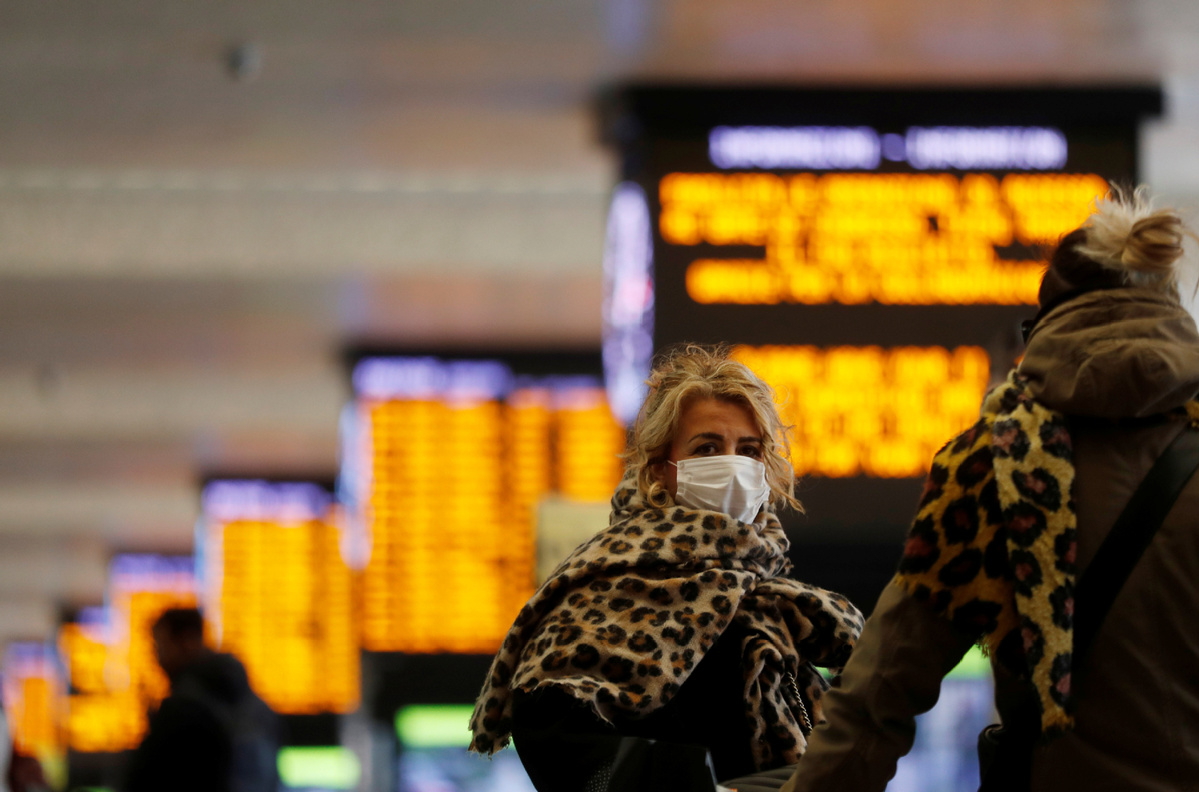 Italy orders travel restrictions as nation tries to contain coronavirus outbreak
A huge tranche of Italy has been locked down in a bid to contain the rapidly spreading novel coronavirus and the COVID-19 respiratory disease it causes.
Italy's Prime Minister Giuseppe Conte made the order, placing 16 million people in 15 provinces in quarantine and telling them not to travel.
The popular tourist destinations of Milan and Venice are within the affected area.
Conte also ordered the closure of schools, nightclubs, museums, cinemas, and gyms throughout the nation. The prohibitions extend to religious and cultural events and even to weddings and funerals.
People who break the quarantine rules, which are in place until at least April 3, could be jailed for three months.
"We want to guarantee the health of our citizens," Conte said. "We understand that these measures will impose sacrifices, sometimes small and sometimes very big."
Italy, Europe's hardest-hit nation, recorded a sharp rise in fatalities on Saturday, with 36 people perishing in the preceding 24 hours. The nation had 7,375 confirmed infections as of 6 pm on Sunday.
"We are facing an emergency, a national emergency," Conte said. "We have to limit the spread of the virus and prevent our hospitals from being overwhelmed."
The lockdowns in the nation's industrial north are sure to have a significant impact on Italy's economy.
The World Health Organization praised Italy's efforts, which it said are similar to those taken by China that led to a dramatic slowing of the spread of the virus there.
Elsewhere in Europe, Pope Francis avoided drawing his usual large crowd to Vatican City for his Sunday prayer service by livestreaming the event.
And the local authorities in Moscow warned people to self-isolate upon returning from a novel coronavirus hotspot or risk jail.
Confirmed infections in France stood at 949 on Saturday. Germany reported 795 confirmed cases. The Netherlands had 188. And Spain had 441 cases and 17 deaths, according to El Pais newspaper. Switzerland now has 281 confirmed cases.
As of Sunday lunchtime, the United Kingdom had 273 confirmed infections and two fatalities.
Bulgaria and Malta reported their first cases during the weekend.
The UK's Department of Health and Social Care said on Sunday it had tested 23,513 people as of 9 am that day. It says people may soon have to follow "social distancing" policies in order to contain the spread of the virus.
England's deputy chief medical officer, Jennie Harries, told the BBC: "Action that would be considered could include population-distancing strategies (such as closing schools and encouraging working from home) to slow the spread of the disease throughout the population, while ensuring the country's ability to continue to run as normally as possible."
Prime Minister Boris Johnson is set to chair a COBRA civil contingencies committee meeting on Monday to discuss the UK's response.