Capital of Hebei declared clear of coronavirus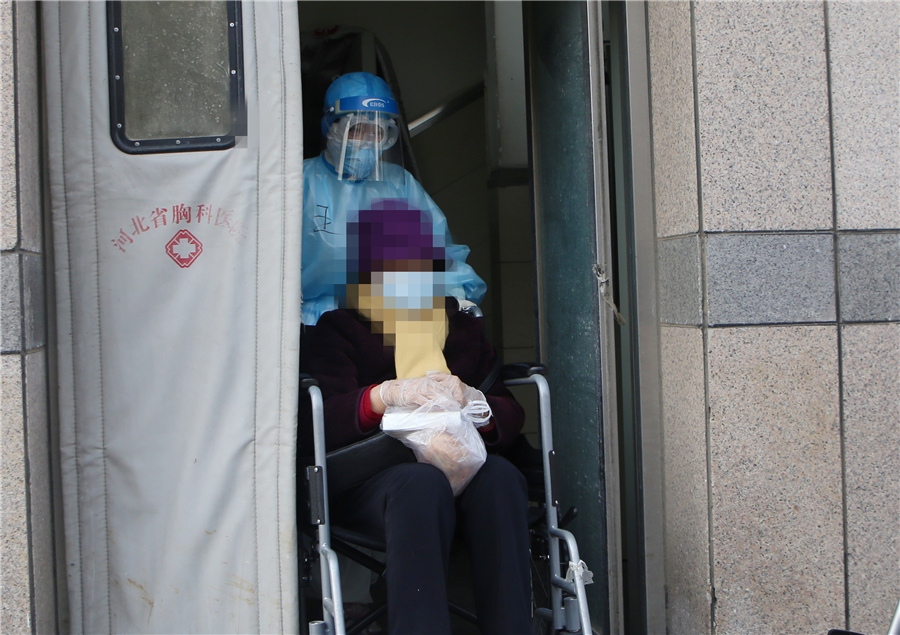 The final known patient infected with the novel coronavirus — the last of 29 confirmed cases since Jan 22 — in Shijiazhuang, capital of Hebei province, was discharged from hospital on Friday.
No new cases have been confirmed in the past seven days, and there were no suspected cases as of Thursday night in the whole province, the Hebei Health Commission said.
The last patient, a woman surnamed Zhang, 61, was admitted to Hebei Chest Hospital on Feb 12 and diagnosed as critically infected. She also had more than 10 other underlying conditions, including heart disease and diabetes, the hospital said.
"These were the most unforgettable days of my life," Zhang said. "I was afraid and cried and nearly had a breakdown."
She said she was grateful for the care provided by the medical staff at the hospital, a designated facility for treating patients infected with the novel coronavirus, known as COVID-19.