Africa on high alert after 6 nations report infections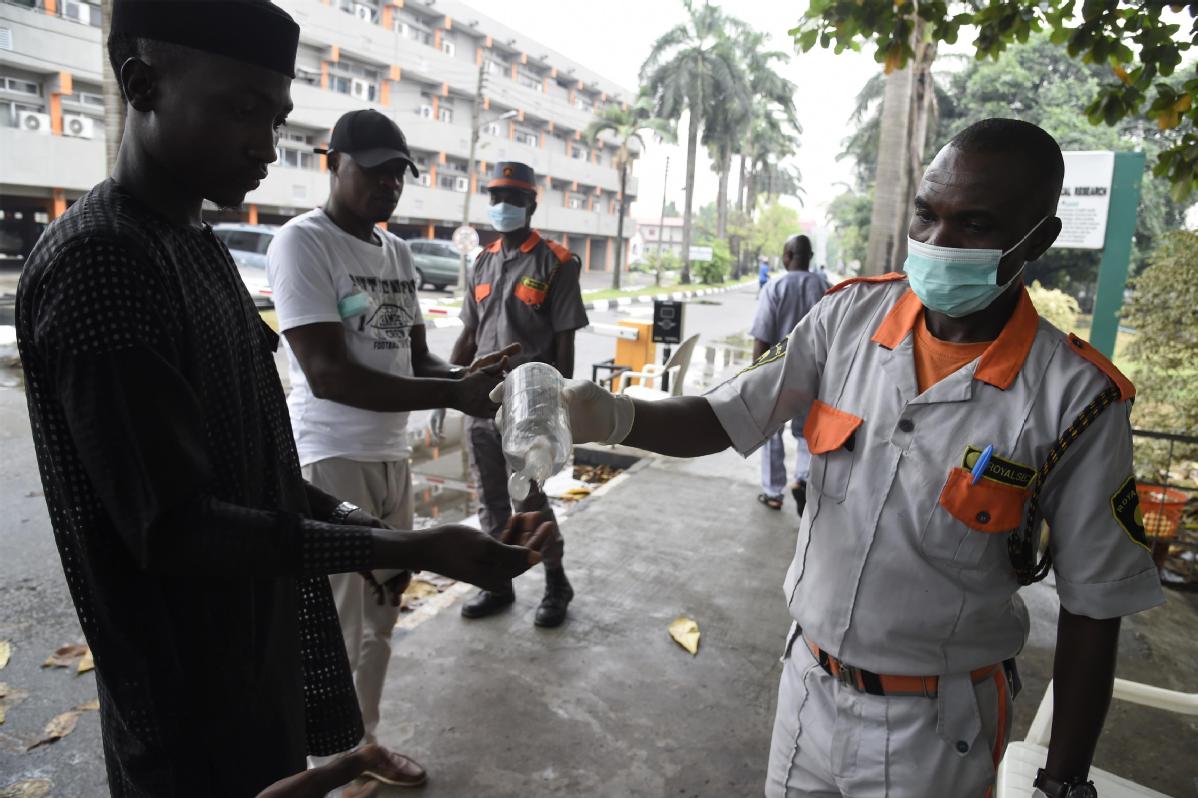 With six African countries having reported cases of the novel coronavirus, responses by authorities have shifted into a higher gear in a bid to contain the outbreak.
John Nkengasong, the director of the African Union's Africa Centres for Disease Control and Prevention, or Africa CDC, said its Emergency Operations Center and its incident management system for the outbreak was activated on Jan 27 and efforts have continued.
"The Africa CDC is holding weekly updates with national public health institutes in member states and has formed working groups for high-priority areas of coronavirus control, including surveillance, laboratory diagnosis, infection prevention and control, clinical care and risk communication," Nkengasong said.
The Africa CDC has been training people from its 54 member countries in virus testing procedures. More than 20 countries in the continent have the capability to test for the virus. In early February, just Egypt and South Africa were able to do so.
Egypt, Algeria, Nigeria, Tunisia, Morocco and Senegal have recorded confirmed cases. On state television on Saturday, Egyptian Health Minister Hala Zayed said the country is fully prepared to confront the coronavirus; it can detect cases, isolate the patients and treat their symptoms.
In Nigeria, where an Italian man was last week found to have been infected by the coronavirus, President Muhammadu Buhari urged Nigerians not to panic. In a statement read on his behalf by media aide Garba Shehu, Buhari told Nigerians to heed the advisories from health bodies, including the Ministry of Health, the Nigeria Centre for Disease Control and the World Health Organization.
In a bid to beef up its preparedness, the African Union and the Africa CDC organized an emergency ministerial meeting on the novel coronavirus on Feb 22 in Addis Ababa, Ethiopia.
Ministers agreed to form the Africa Task Force for Novel Coronavirus, established through the Africa CDC, to "share information and best practices, build technical capacity, support high-quality policy decisions and coordinate detection and control at borders".
Joint work with the WHO
In an update on Feb 25, the WHO said it had collaborated with the Africa CDC on Feb 22 to "train analysts in event-based surveillance "using a platform called Epidemic Intelligence from Open Sources.
The WHO recommended that member states enhance their surveillance for infections, activate their emergency operations centers and notify the WHO and the Africa CDC immediately if suspected or confirmed cases of coronavirus infections are identified.
On Monday, Senegal President Macky Sall, referring to the first case identified, said: "The health services are treating the patient in accordance with the procedures recommended by the World Health Organization. I call for calm and serenity".
Although there are no confirmed cases in East Africa, countries there have sought to scale up their preparedness.
Uganda, which had earlier allowed self-quarantine at home for people traveling from countries affected by the virus, will now implement more stringent screening procedures.
Kenyan President Uhuru Kenyatta on Friday formed a National Emergence Response Committee to deal with what he called a significant threat arising from the potential spread of the coronavirus to Kenya.
Agencies via Xinhua contributed to this story.