Can ventilators cause mucus clots?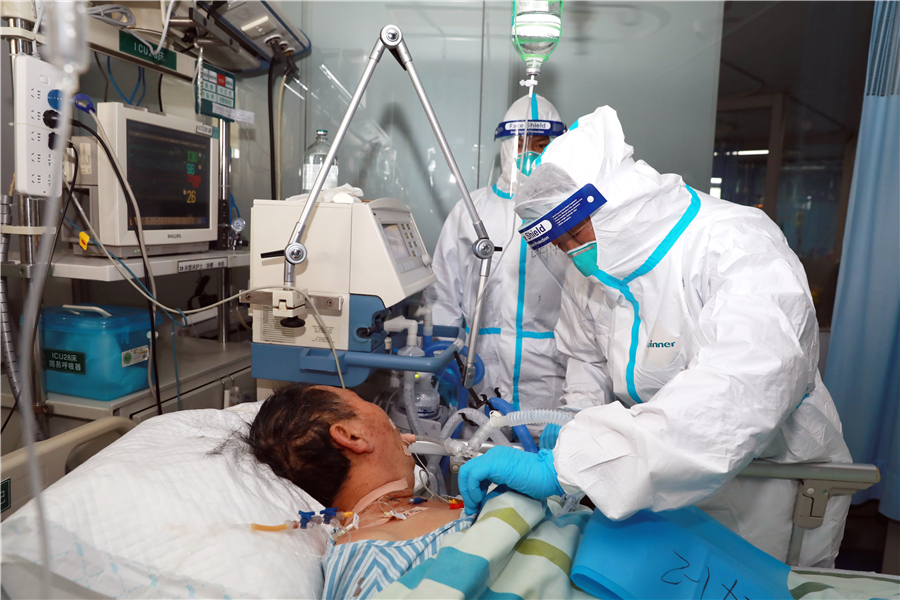 Scientists have debunked a recent rumor on social media which claims that ventilator could create mucus clots in the lungs of patients with the novel coronavirus pneumonia, thus suffocating them to death.
The rumor cites evidence from a recently published autopsy report that revealed the virus mainly attacks the lungs and causes swelling in the air sacs. The report was published in the preview version of the Journal of Forensic Medicine last week.
The rumor then claims that ventilator could create mucus clots in the lungs of patients and kill them. Therefore, the recent decrease in the number of deaths in Wuhan, Hubei province, was due to doctors replacing ventilator with machine that extracts mucus from the lungs.
The rumor, widely shared on Twitter and Chinese social media Sina Weibo, has been panned by scientists and medical professionals.
Liu Liang, the forensic doctor responsible for the autopsy, said in a recent interview that doctors need to reduce the lung fluid and keep the respiratory tract clean before administrating oxygen, or the gas might push the mucus deeper into the lungs and block the airways.
However, Liu said the mucus clots are not created by ventilators but are symptoms of the disease. Moreover, cleaning the lung mucus is a standard procedure for all patients receiving the ventilators, and the machine has been a crucial piece of equipment that can save lives.
The daily number of fatalities in Wuhan has dropped from 131 on Feb 23 to 37 on Friday. Qiu Haibo, a medical expert from the National Health Commission, said the decrease is due to concentrating critical patients into designated hospitals and giving them the best treatments available.